Now Available! Dr. DeFoore's New Book GOODFINDING
Healthy Alternatives
To Getting Revenge
Authored by William G. DeFoore, Ph.D.

Getting revenge hurts you as much if not more than the person you're mad at. If you're having thoughts of revenge and retaliation, but you don't really want to act on them, then I can help you.

This is where you will learn about healthy anger, and that the greatest revenge is a happy life! So, time to move on.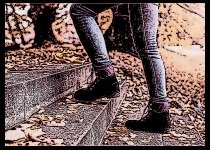 Take Steps To Move On
By the way, do you have a story about how getting revenge is not such a great idea? Tell your story here, and others can read, benefit and respond.
You're not bad for wanting revenge--everybody has those feelings.
The idea is to be smart and take good care of yourself, instead of making things worse by going into the "attack mode."

Why Are You Thinking About Getting Revenge?


I know you have felt betrayed, hurt or violated, and that's why you're here. Wanting revenge is a natural response to this--it's called anger, and everybody has it.
We all know that feeling of satisfaction when the "bad guy gets what's coming to them" in the movie, in the book or in everyday life. These are totally normal mental and emotional responses.
The question is, do you want to make things better, or are you going to make things worse by getting revenge? There is even a philosophy that says when you hurt others you are hurting yourself. Whether you believe that or not, it is clear that getting revenge will ultimately and eventually hurt you.
Here's how it works, from my perspective as a counselor with 40+ years of experience:
Something happens that hurts, damages or offends you and/or your loved ones.

Your mind immediately looks for a way to "make it right."

Your anger makes you want to lash out, attack, destroy or even kill. You feel like a volcano about to erupt.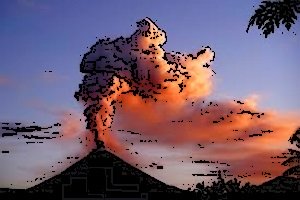 You know that if you blindly act on this impulse, you could end up in prison, dead or living your life out with the guilt of having seriously harmed someone in the process.

Your mind won't let it go, and the thoughts of getting revenge keep coming back, over and over.

You feel like you have to do something--and you're right, you do.

If you stuff those feelings and do nothing, you will be much worse off.

If you go for revenge and try to hurt the person who has wronged you, you may end up making a bad situation worse--even if you "get away with it."

You need healthy choices about what to do with all of that anger and desire for revenge.
Okay, so now let's look at some of those healthy alternatives we've been talking about.



What Are Some Healthy Alternatives To Getting Revenge?


Make up your mind that you are going to take good care of yourself, and find ways to "make it right" that will feel right for now and forever."

Write your story instead of acting on it. Research has shown that simply writing about your feelings can sometimes help them to subside. It can also help you to think more clearly, and sort out your thoughts. Tell us your situation or story using the form below, and I will respond with some counseling tips--and other visitors might respond as well. I make sure that all of this is healthy and clean, by the way, so no need to worry about that. Take a look at some 

other visitors' stories here

.

Get to know the "avenger" inside you. We all have one, and what sets us apart from each other is how we deal with it. So, try this process:
Try to get a mental picture of the part of you that is into 

getting revenge

. Keep trying until you get a clear image--one that matches how you feel. It won't be pretty...it might not even look human. But, since it is something that exists in all of to some degree, it is part of our humanness, which means it is not evil.

Recognize that as mean, ugly, cruel or dangerous as this part of you might look, you created it originally to protect you. It is a protector that is so filled with rage that it is blindly wanting to do harm--and it might be willing to harm you in the process.

Talk to it. Yes, I know this seems strange, but if you can do it, it could really help you. Tell this "destructive protector" that you appreciate its efforts to protect you. Say, "I want to thank you for trying to protect me. I don't always agree with your methods, though. I won't let you take over and harm me or anyone else. But I will work with you to create the best possible protection.

If you're really doing the imagery, you will see the image change at this point. When your "inner avenger" feels understood as a protector, it will soften a little. It might get smaller or even seem friendly.

Expand into the strongest, most loving part of you, and embrace this inner protector, saying, "You have a place here, but you're not in charge. I won't let you make my decisions for me, but I recognize the healthy parts of your power and I will work with you to keep myself safe."

Feel the healthy, strong energy of the best of your anger (the protective instinct) absorbing and integrating into your body and mind.

If you're into that kind of thing, you might try dancing, drumming or singing with some music and movement that brings up that healthy "warrior" part of you. African drumming music is great for this, and your city or community might even have a drumming group you can join.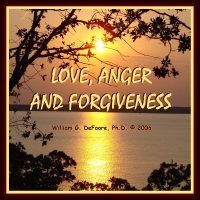 If you really want to be strong and heal your anger and desire for getting revenge, try some forgiveness.
Wish the other person well in your mind and heart. You might have to "tame the beast" first, by embracing the "inner avenger" as described above. Just imagine things working out well for the person you're angry with, and be sure to see things working out well for you too!
I don't know what your religious or spiritual orientation is, but consider the possibility that you don't have to see that justice is done. Consider the possibility that "what goes around comes around," and everybody will eventually face the consequences for the harm they've done. This belief can bring a lot of peace of mind if you embrace it. If you don't have a belief like that, you might be afraid that "the bad guys can just get away with it," or that you have to be the avenger to prevent them from getting away with it. Either of those last two options are a losing proposition for you.
Learn more about the basics of getting revenge.
Okay, that should give you lots of healthy alternatives to getting revenge and risking harm to you and others. The rest is up to you. As you might have gathered, this site is all about taking responsibility. When you feel like a victim, you feel powerless. The best way to regain your power is to claim responsibility for your own emotions, your injuries and your actions. With that responsibility comes freedom, which is what I think we all want the most anyway.
And remember, you are your own best anger management resource!


Have A Story About Getting Revenge?
I will only publish stories that are suitable for a broad audience of all ages, so keep it clean and take responsibility. Tell us what's going on!
What Other Visitors Have Said
Click below to see contributions from other visitors to this page...