Trying To Not Want Revenge But It's Very Hard
by Anonymous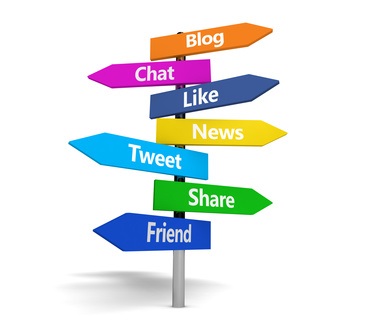 Social Media


Over 3 years ago, my now husband dated a girl for about 3 weeks while we were broken up. We were in college and the timing just wasn't right for us. However, we still talked while the two were dating.

My husband and I went to school together and this girl was over 4 hours away. He never physically cheated with her. The girl knew about me, and completely hated me. She often posted hateful things on Twitter/Facebook about me. I never posted anything about her while they were dating.

Like I said, they dated for about 3 weeks. Everyone knew she was a lame rebound girl. The moment they broke up, he was back to me. We didn't officially date for a couple of months after they broke up. We wanted to work out all the kinks, and we never broke up once we started dating again.

The other girl would not leave me alone though. She would often tweet me saying nasty things. I began being passive aggressive on Twitter, because I was fed up with it. She dated him for 3 weeks and basically knew about me the entire time. She always tried to start Twitter feuds, whether it be with her or her friends.

This girl was a single mother. I have nothing against single mothers, but this comes into play very soon. My college was very small and I was very well-known around campus. I was involved in lots of clubs, including the student government association, and I was the only girl in ROTC.

While my husband was dating this girl, she came to our military ball and met my ROTC commander. One night I began receiving all sorts of notifications on Twitter. It wasn't a surprise when I saw her friend tweeting me nasty things, but it was awful to read her big post on Twitter.

It was an Instagram picture of a screenshot from Facebook. She posted it and told the world I had hacked into her FB and wrote the following: "I am a stupid bitch, I think so highly of myself when nobody else thinks that. I seem like such an awesome mom but I'm too busy stalking my ex boyfriends and so called "ex husband" to spend any time with my mentally retarded son. I should've known that karma is a big bitch but that one day someone would come along and show everyone my true colors. So this one's for you sweetie! Xoxoxo! Should've made your password a little harder."

That is what the FB post said, and this is what the Instagram description said: "Really?! This is what you stoop to (@myname)?! Name calling my son? I'd pray for you, but there is already a special spot in hell reserved for you. You're an inconsiderate twat! Good job, you've finally surpassed the level of craziness you did before."

There are many ways I could prove that wasn't me without contacting FB. I never knew she was divorced or that anything was wrong with her son. This wasn't the worst part though. I had a horrible night wondering why someone would go through that much trouble to hurt me.

But the next day it got worse. Come to find out, she sent a long email with the photo attached to my ROTC commander and to the President of my school, who happened to be the former governor of the state. Needless to say, I was distraught. I never said anything publicly.

Everyone encouraged me to go to the authorities. Before I did, I sent her a long letter through my boyfriend's FB because I was blocked from her page. Basically I told her what she had done could be pursued through criminal and civil litigation since she had lied. She took down the posts, but I still continued to receive threats from her friends.

No one affiliated with me believed what she had said, including the president of my school. I went to the authorities, and they were going to file charges, but she lives in a different state, and the crime was not harsh enough to be able to serve her in her state. So that is that.

Other than more emails sent to my ROTC commander and harsh tweets, she hasn't done anything else. I need help. This happened almost 3 years ago, and I am still angry about it. I'm not sure why, because no one that is important to me believed it. I can't even tell you how much time I have spent obsessing over how I can get revenge.

I was destroyed by this. It has made me so angry to know that someone was able to do that to me without anything happening to them. I truly want to stop obsessing over wanting revenge. I'm not sure I even understand why I want revenge anymore since only her friends believed it to be true.

And the fact that she deleted everything proves she was wrong for doing it. However, I still want revenge. Honestly, I want to ruin this girl's life.

I am on a very good path in life. If I wasn't, I'm sure I would have done something by now. Please help me. At least help me understand why I want revenge and how to get over it!