Now Available! Dr. DeFoore's New Book GOODFINDING
Take This Quick Anger Test
Find Out If You Need Anger Management

Authored by William G. DeFoore, Ph.D.

Here's an anger test with a list of questions that will help you decide if you need anger management help.

A lot of people have anger issues and don't think they do, and a few think they do and actually don't have any serious anger problems.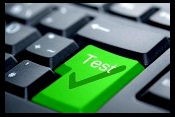 And don't worry, this is a do-it-yourself test, and you get to decide what action you take when you're done. You won't get a hard sell on some product "you have to have," although several products and services will be recommended--you get to pick.

Remember, you've got the good heart and courage it takes to reach your anger management goals. Take the test now.

What Questions Are On This Anger Test?


This test will give you an idea of how bad (or how mild) your anger is. Here is a sample of the questions you will answer:
Are you someone who "never gets angry?"
Do other people think you're angry?
Are you critical of other people in your mind and thoughts?
Do you frequently lose patience with people or situations?
Do you sometimes yell or raise your voice to get your point across?
Have you ever been arrested or had the police called because of your actions?
Do you take out your frustrations while driving?
Does it seem to you like other people "just don't get it?"



What Kind Of Results Can I Expect?


You will get more detailed information when you take the online anger test above, but here's an idea of the different results you will get:
Severe--indicating the most extreme level of anger, with the potential for an extremely dangerous situation. If the test results put you at this level, you need to take immediate action to prevent things from getting worse. You need to make sure you're dealing with any low self esteem issues here, as well. At the very least, learn anger management techniques and practice them regularly.
Serious--while not the most extreme level, this type of anger problem can be very destructive to your health and your relationships. You may be someone who is considered to have a bad temper. I encourage you take immediate action to keep things from getting worse.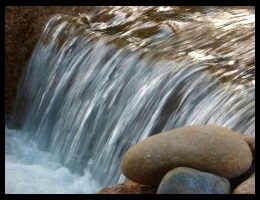 Watershed Results
Moderate--when the anger test rates you at this level, you're in the perfect position to take preventive action so that your problem does not escalate. You probably have some positive things going for you at this level, and I encourage you to take steps to better manage your anger.

Mild--While you probably wouldn't take this anger test if your anger was totally healthy, this rating indicates your anger is not that severe. You be the judge, however. If you think your anger is a problem, then it definitely is. Check out these resources to decide what to do next.


What Actions Can I Take Right Now?


If nothing else, use our anger management techniques right now--or, if you want to stop the anger once and for all, anger control is what you need.
If your anger episodes seem to keep occurring over and over again, you might be experiencing anger addiction or another type of serious anger problem. 



More Tests And Related Articles


Anger Management Tests: Get an overview of anger management tests and what they have to offer you. There are two primary types of quizzes you can take, including the anger test on this page. These will help you understand not only where you stand with your anger, they will help you assess your escalation level and point you toward solutions.
Depression Test: Have you ever wondered if you might be depressed? Here's your chance to find out. Take the quick and easy-to-follow quiz, and you'll get an assessment and recommendations about how to feel better more of the time.
Nonverbal Communication: Communication is 93% nonverbal, according to communications research. Become aware of the nonverbal messages you are sending, and you will be much more successful in handling your own anger and the anger of others.
Generalized Anxiety Disorder: Another problem that often goes along with anger is anxiety. Find out if this applies to you or someone close to you, and how you can begin taking action right now to correct it...without medication, or in addition to the medication you may already be taking.
How To Deal With Insults: Whether you're dishing them out, or on the receiving end, you need to know how to deal with insults. Improve your relationships and self esteem by taking care of this in a powerful and healthy way. 
Have A Great Story Or Question
About Anger Management?


Whether it's shocking, funny or infuriating, we'd like to hear your stories and questions about anger management.

You have questions or stories to tell, or you wouldn't be on this site. If you'd like some help, you can get help here. You may feel helped just by writing!

Also, other visitors might be able to help with their comments, stories and questions. Sometimes I (Dr. DeFoore here) offer comments, and I try to answer most of the questions.

Feel free to also review our FAQ page (frequently asked questions), to see if your question has already been answered.
Other Visitors' Stories And Questions
Click below to see contributions from other visitors to this page...