Losing Myself In A Sea of Anger
by Ashley
(Saint Paul, MN, USA)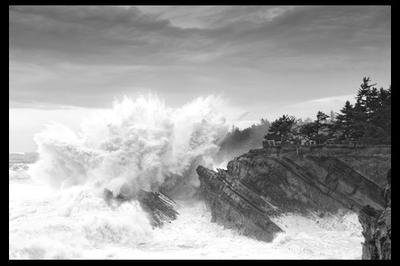 I'm 29. My birth mom has always had a substance abuse problem. She lost custody of me at age 9, and my two younger half siblings, one was 3 and one was 2 years old. We all have different fathers.

She was constantly leaving me alone with my younger two siblings to go off and party and be a prostitute and do drugs, or whatever the case be. Nevertheless she pushed it to that limit. I feel like I've been an adult since 8 or 9 years old.

From the age of 9 till the age of 18, I randomly spoke to my mother. My dad always was a protective blocker from her BS that she gave me and wasn't ok with her being in my life until I was a legal adult.

At the age of 18 I found out I had two other siblings I had never met. Two more brothers. Wow. Years and years went by until I met the second youngest of the two. By the time I met the one half brother I was 7 and had already bought my own house.

The youngest brother was adopted in a closed adoption as far as I know, so I never have had the opportunity to meet him. A year later I found out via face book that I have another brother. He would have been the 4th born child out of six kids.

I never knew this. I found out cause of social media! Come to find out that after a severe burn; my mom dropped this boy off at the ER and never came back.

My mother and I have never had a great relationship. Everything she says is a lie. And as much as I am blessed to have figured so much out at a young age and not gone down the path that she has, I am so inexplicitly angry. I never have felt like she's genuinely sorry for her actions and how much she's put me through, the times she's said sorry I feel like it was nothing. It's always a pity party for her at the end.

Of course you would know that she doesn't have a good relationship with her parents. My grandparents split up when my mom was a child, but I have always been the closest with my grandpa (her dad). I love him so much. He literally is the most positive, real, smart person that has shown me what I need to do to be successful and never have to worry.
The other day I found out that she has been asking him for money (he lives over 700 miles away from us). I thought she was asking only randomly. And he doesn't have a great relationship with her, so he occasionally feels obligated to help.
I am also the executor of his estate. I am pretty sure she dislikes that. I spoke to my grandfather the other night and my mother has went as far as to tell him that she has cancer and is taking chemo pills.
The last two days have been extremely taxing on my mind, heart, and soul with how much anger I am carrying. I don't know if I'm in the right or wrong or what I'm doing. Or how to process this much anger. I've been seeing red for the last two days and I don't even know where to begin or how to begin.
There's so many other underlying issues that typing all of this wouldn't even cover it without typing for days. I'm lost right now.