Now Available! Dr. DeFoore's New Book GOODFINDING
Anger Management Blog
Latest Pages and Visitor Contributed Stories
Authored by William G. DeFoore, Ph.D.
---
This Anger Management Resource Blog is my journal of latest web site updates and insights. It will always let you know when new Web pages are created and what they're about--many of those new pages are stories contributed by visitors just like you!
You will also see updates on anger management in the news, along with my commentaries. I will also pass along fun, uplifting links to help you shift to the brighter side of life.
And of course, I'll keep you up-to-date on the latest anger management resources available to you and your family.
This is one of many ways that you can be involved in this web site and the growing community of good foiks like you who want to create a safe, healthy and happy life for themselves and their families.

---
Get On Board With Anger Management Resource Blog

To subscribe to my Anger Management Resource blog (no e-mail necessary), hover over the orange RSS button and you'll see your options pop right up. The RSS button appears below, under the heading, "Here They Are - All The Latest Stories & Pages."
Not sure what RSS and blogging are all about? Click What's an RSS Feed?
Once you get started with this, you'll be amazed at how helpful it is! You get to stay current with what other good folks like you are saying, and read their stories. You will get Dr. DeFoore's advice on most of those stories, which will probably help you with your own questions.
And perhaps most important of all, it gives you a chance to help and be helped! Because you are your own best anger management resource.
Here They Are - All The Latest Stories & Pages
Jul 13, 23 09:08 AM

I share my short story of endurance with triggers of my past military wounds to help heal myself and others. To inspire you to believe in yourself and

Jul 06, 22 08:59 AM

My son is 20 years old. He is extremely intelligent. He excelled in school and was at the top of his high school senior class. He was accepted into every

Oct 25, 21 05:12 PM

Hello, I've been married for 29 years. We have 2 sons. Our problem is my husband's anger issues. The least little thing will set him off and he goes on
The War In My Mind Or My Reality?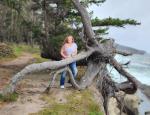 I share my short story of endurance with triggers of my past military wounds to help heal myself and others. To inspire you to believe in yourself and