Don't Touch My Food!
by Marilyn
(Kansas City MO)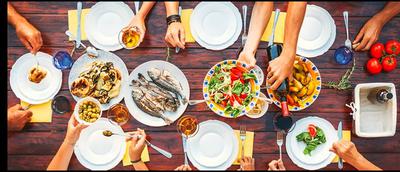 This is not about me, it is about my 51 year old son. We had an episode last night that really caused me a lot of worry and hurt.

When fixing our plates for dinner, there were green onions in a glass. I took several and he looked at me like I just took a vital object from him. I said, "Do you want an onion? I didn't know you liked them."

He started raging, "Don't touch my food!" not once, but over and over. I said "Sorry, I won't touch it again." That was not good enough, though. He kept on yelling, "Don't touch my food!"

I am practically deaf, but it was not like he wanted to be sure I could hear him, it was more like rage. He went in his room and did not eat any dinner at all, accusing me of touching all his food, which I did not.

He wouldn't talk about anything, just yelled, "Get out of my room," over and over when I tried to calm him down and get him to eat.
He was a very spoiled child, and always got everything he wanted. This uncontrolled anger seems to have gotten worse since the death of his Dad almost 13 years ago.
He was divorced from his wife because of temper tantrums and was thrown out of a home he had with a young woman who was bipolar. She said he would yell at her and the kids (he has a son by her), like an army sergeant.
In other words, his temper was a problem. He had a marijuana problem when in his early teens and now he drinks almost every day.
I am at my wit's end on how to deal with him. He is causing a lot of tension in this house where his sister, her husband and their grown son live. His anger seems to be pointed mostly at me.
What can I do to get him to get help?