Now Available! Dr. DeFoore's New Book GOODFINDING
Parenting Adult Children
Who Just Won't Act Right
Authored by William G. DeFoore, Ph.D.


Parenting adult children is a problem in itself. If they're adults, they're not supposed to need parenting. But if they're in your home and causing problems, you certainly want to know what to do to make things better and not worse. 
Please note: This page has a resource through Amazon.com, where we get a commission.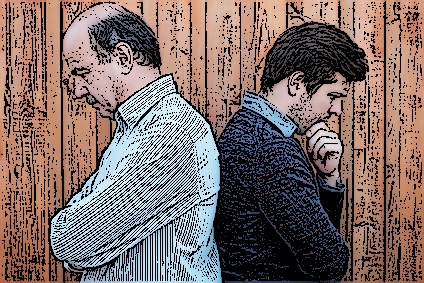 Something's wrong here, or this young adult son or daughter would not still be in your home, or just causing problems in your life.

You love them and want the best for them, but it seems like everything you do backfires. That's because you're not the one that needs to be helping them.
Learn from the experiences of other good parents, in the great stories on this page.



Get Some Help With Parenting Adult Children


Here is your chance to read the stories of other parents dealing with this problem, and see what their recommendations are.
And you can tell your own story or ask your question, and get some Dr. DeFoore's professional recommendations. Just fill out the form below, and if your submission is selected, it will be published as a web page, along with the recommendations.
Be sure and include the following in your submission:
A full description of your situation, and the problems you're having with parenting your adult sons and daughters
Any background information that you feel is relevant
Any specific questions you have for Dr. DeFoore
That's all we need from you. The rest is the story you tell about the adult children in your life, and we'll try to help.



What Happened & What Do We Do Now?


You never intended for it to get this way, but here you are. Now let's figure out what happened, and how you can make it better.

What happened


Many circumstances can lead to problems with adult children failing to successfully transition into their adult life. We will look at a few of those now:
Often, any kind of handicap or learning difficulty can set things in motion. If parents overprotect a child to the point that s/he fails to learn the necessary adaptive skills for independent functioning, you will often end up with a dependent and emotionally volatile young adult at home with parents.

Sometimes after divorce, or when a marriage is unfulfilling, a parent will get emotionally attached to one or more of their children, and the young person gets the message that they're really not supposed to leave mom or dad alone. This is usually subconscious, which makes it all the more difficult to deal with.
If a child has anger and/or rebellion issues (which are quite normal for adolescents), and parents fail to claim appropriate authority in their home, the young person becomes a kind of tyrant, dominating the family. While this is not clearly anybody's fault per se, it is clearly incumbent  upon the parents to take charge of the situation and restore order to their home.
If parents are addicted to substances, absent too much from the home, or if they have their own anger issues, these problems can also contribute to challenges around the launching process.
Now let's move on to how you can help...


How you can make it better


As a parent, you absolutely must be in charge of your home, and for maintaining the peace and order that you need.
One of the most challenging aspects of this situation is that the young adult sometimes needs to be required to leave their parents' home, even if they're not fully ready...which they usually are not. This requires tough love, an essential part of every parenting relationship.
It is really true that "love is letting go," and that is often what parents have to do in these trying situations. Learn about letting go of a relationship, and begin applying some of these skills to your family relationships.
Sharpen up your parenting skills in general, and this will certainly help. However, keep in mind that your job as parent is over. Your adult child is...well, and adult, and it's no longer appropriate for you to be parenting them. That's why sometimes their moving out is the only answer.
You might want to check into getting some family counseling, which is usually the treatment of choice for these problems.
This will hopefully get you started, but it can be a very long road when you're parenting adult children. That's why we make it possible for you to help and be helped, right here!




Comments From Parents On Parenting Adult Children




"I stumbled upon your website trying to gain a better understanding of my grown son and his anger outbursts. I feel completely blessed by your website and your philosophy, also the shared stories of other parents experiencing the same type of verbal abuse and disrespect. I have told my friends that you have given me a new perspective on many things in my life. I actually wake up feeling in control and happy. Thanks and I continue to read and learn from your positive wisdom."
Marcia Caison, ESL Teacher


"Thank you very much for writing the article on abusive adult children. I found your response to be very comforting to me as I was just about ready to throw my hands up in the air and give up on my son as well as everything else. There is nothing more heartbreaking than to lose a child."
Sandybee



Learn more about parenting adult children and how to break free from the many problems associated with this issue.

Have A Great Story Or Question
About Your Adult Son Or Daughter?


Whether it's shocking, funny or infuriating, we'd like to hear your stories and questions about your adult children.

You have questions or stories to tell, or you wouldn't be on this site. If you'd like some help, you can get help here. You may feel helped just by writing!

Also, other visitors might be able to help with their comments, stories and questions. Sometimes I (Dr. DeFoore here) offer comments, and I try to answer most of the questions.

Other Visitors' Stories And Questions
Click below to see contributions from other visitors to this page...