Now Available! Dr. DeFoore's New Book GOODFINDING
Letting Go Of A Relationship
When It's Just Not Working Any More
Authored by William G. DeFoore, Ph.D.

Letting go of a relationship is something you can do!
You need to understand what happened and what to do now. You know things need to change, and you have the ability to get the job done. When you put your mind and heart to this, you can do it--and all of the resources you need are right here.
Letting go is a skill that you can learn. It is not automatic, even though some people are better at it than others.
We start holding on "for dear life" when we are children, because we know we would not survive without our parents and loved ones. 
Holding on is automatic, and instinctive, which is one of the reasons it's so hard to let go. Holding on is a matter of survival, and letting go can feel like you're going to die (but you won't).
Here are four topics to get you started:



Find What You're Looking For Right Here!




Why Should I Let Go Of A Relationship?

What is the opposite of letting go? You know it--holding on. If you're still holding on, then you need to figure out exactly what your reasons are for letting go. These reasons seem to fall into these five categories: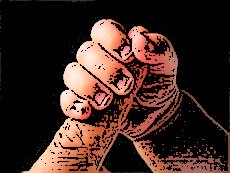 Things just keep getting worse. That is a sure sign that it is time to be 

letting go of a relationship

. Even if things get better in between the bad times, if the bad times are getting worse or even staying the same, it may be time to get out.

The relationship is harmful to children. When children are being harmed in any way because of their adult parents or caregivers, it is probably time to consider moving on. Again, only you can make the decision about when it's over.

Any kind of re-occurring physical danger to yourself or others is usually a sign that things need to end or change dramatically.



Why Is Letting Go Of A Relationship So Hard?



I've got one answer to start with--the power of love. The need to love and be loved is huge in every one of us, and it makes us hold on tight, sometimes long after we should have let go. Let's consider some other things that make it so hard to let go: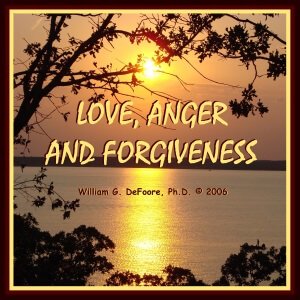 Learn To Let Go In Love

What Are The 5 Steps I Need To Take?


Okay, now let's get to the "how to" part. Keep in mind that when you are letting go of a relationship, you're still left with yourself--and you really need to like yourself! Low self-esteem is the cause of many people staying in unhealthy or abusive relationships. You know you're a good person, deep inside, and you can heal what's wrong with you!
Let's get started:
Take an inventory of the pluses of your relationship. You don't want to be like those folks who end up getting married and divorced with the same person over and over! So, write down all of the things you like, appreciate and admire about the other person. Include why you chose to be with them in the first place, and if you're married, why you chose to marry them. Get it all down in your journal, and don't hold back. The main reason letting go of a relationship is so hard is the good stuff that makes you not want to leave.
Now write all of the things you don't like. Make a detailed list of all of the ways the other person has hurt you, scared you, betrayed you or let you down. Again, don't hold back--get it all out. This is where you are "examining your wounds," and it is absolutely essential. Next, it's time to forgive. You forgive for yourself, by the way--not for the other person. You forgive because you will be lighter and healthier when you do.
Letting go of a relationship has a lot to do with grieving. As a matter of fact, grieving is letting go, just as forgiveness is letting go of anger. Learn how to move through the 

7 stages of grief here

.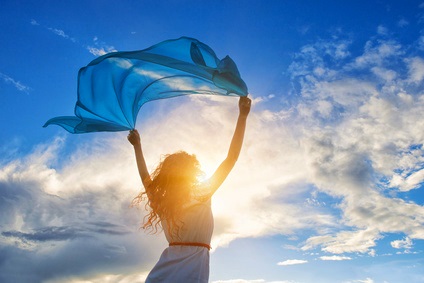 A lot of times when someone is moving out of your life, it's not them you're having trouble letting go of--it's the dream of who you thought they were, and what you hoped to have with them. You're also letting go of who you were in that relationship. We're a little (or a lot) different in each of our relationships, so when one of them ends, we're giving up that part of us that showed up only with that person. Try writing about these...your dream of what you wanted the relationship to be, and who you were in the relationship. That's what you're really letting go of.
Develop a picture in your mind of "you on the other side of the relationship" that is ending. That's where you're headed, and if it just looks like a bad movie, you will have a lot of trouble letting go. Keep working at it until you can begin imagining yourself doing well, grieving if you need to, feeling better, and moving on with the process of creating a good life for yourself. Others have done it, you can too.
Learn more about letting go of a relationship that stresses you.



How Do I Know When It's Over?


Thomas Moore, author of Care Of The Soul and Soul Mates says that the soul attaches deeply in relationship, and takes a long time to let go. I'm telling you this so that you will understand that you might dream or think about someone for a long time after you're no longer with them--that doesn't necessarily mean you haven't let them go.
Here are some signs that you have let go:
Your heart is light, and your breathing is easy, even when you're thinking about the other person.
You go for long periods of time without thinking about them.
When something reminds you of them, you might have a twinge of sorrow or anger, but it only lasts a few minutes at most.
You are in the process of forgiving the other person--yes, it is a process, and usually doesn't happen all at once.
Letting go of a relationship can be one of the most challenging and rewarding processes you will ever go through. I strongly encourage you to learn how to do it, so that you can be free and healthy to start new, better and more loving relationships.
Learn all about love, forgiveness and letting go of a relationship on this great CD/audio download program--money-back guarantee!