Now Available! Dr. DeFoore's New Book GOODFINDING
Teen Anger Management
Help & Stories Of Getting Better
Authored by William G. DeFoore, Ph.D.

You need teen anger management tools whether you're a teen with anger or an adult trying to help. You will get the help you need here, whichever applies to you. These are do-it-yourself tools, that you can learn, practice and master on your own.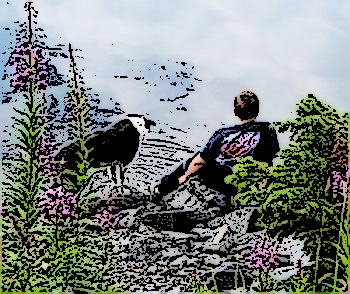 You don't have to live with the anger and the chaos it causes any longer!
Here is where you will find stories of the challenges that teens face, along with solutions that suit your needs perfectly.
Tell your story now. Never underestimate the power of your own internal will and intention. 
Also, read the stories of other parents and teens trying to get it all sorted out.



Teen Anger Management For Teens


That's right, you're at the top of the list. The reason is, if you take responsibility for your anger, no one else will have to worry about it--which is the best for everyone, right?
With responsibility comes freedom, and you want freedom. We all do. Freedom from anger problems, freedom to make choices without being ambushed by your own emotional reactions.
I want you to consider some things, first:
You are a good person
You have good reasons for your anger, even if you don't know what they are
Once you find out what those reasons are, you're halfway there
When you follow the guidelines in the stories below, you will start understanding and gaining control of your anger
Get started by reading the stories by other teens, where you can offer your comments or ask your questions. 



Tell Your Story Or Ask Your Question


This is easy to do. Just complete the form below, using these guidelines:
That's all there is to it. Then, if your submission is selected, you'll have a published page on this site, along with advice from me, Dr. DeFoore.
People get a lot of benefit from telling their story. 
Remember, believe in yourself and the goodness in your heart...that's why you're here! 
See what other folks have said about their experiences with telling their own story and getting some guidance here...


Comments From Other Contributors
Thank you, Dr. DeFoore. You make excellent points that I have to strongly consider. I am thoroughly impressed with your insight, advice, and your website. It has been extremely helpful for what has been a very difficult and confusing situation. Thank you, again!
Thank you for your feedback, Dr. and your great advice, you had me on the verge of tears since it's been quite a while since I've heard such encouraging and positive things said about me. I will take this advice to heart and do my very best to help me help myself!
Learn more about teen anger management and how to live strong!
Have A Story Or A Question
About Teen Anger?
Do you have a story you'd like to tell about this? Or a question you'd like to ask? Let's hear it! Give as much detail as you can. I (Dr. DeFoore) will answer your question for you, and my response will be a part of the page for you and others to read.

Feel free to also review our FAQ page (frequently asked questions), to see if your question has already been answered.
What Other Visitors Have Said
Click below to see contributions from other visitors to this page...