Now Available! Dr. DeFoore's New Book GOODFINDING
The Angry Girl
What To Do Even It's You That's Angry

Authored by William G. DeFoore, Ph.D.


An angry girl has very good reasons for being angry, even if nobody knows what they are. We just have to figure out what those reasons are, to get the problem solved, once and for all. 
I know that a girl with anger issues can also be a big problem for everyone in her life. So we're going to look at some good solutions to this problem right here.
One thing is for certain...angry kids are not bad kids. Anyone can have an anger problem, and it can happen to the best of us.
If you're the angry girl, skip directly to this part of this web page.
You'll come away from this page more optimistic about yourself and the people in your life, if it is successful in its purpose. 



How To Understand And Help The Angry Girl


Whether you're a parent, a teacher or a friend, you're here because you care about a girl who is angry. Good for you, for caring enough to want to learn what to do, and for being willing to learn. You can even ask a question right here on this page, if you like.
The first thing to understand is that no matter how tough, mean or strong she might seem, I guarantee you that underneath all of that she is wounded and afraid. An angry child or adolescent girl is feeling threatened, or has been abused, abandoned or neglected in some way, or they wouldn't be showing all of that anger.
Now let's look at how you can help: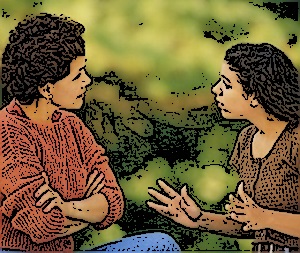 The whole idea here is that you are responsible, and as a parent you are an adult, and almost never truly a victim, especially to your own kids. You have choices, and the choices you make are essential to the quality of relationships you create.


How To Stop Being The Angry Girl


It's really not much fun being angry all of the time, is it? Well, you don't have to be.
You've probably established an identity around being angry, but that's not who you really are. You're a good person, and you would like to get along with other people if you could.
Okay, here are some things you can do to get lined up with who you really are:
There are steps you can take to begin creating your own reality, the way you want it--as long as it's healthy. Try these exercises, and I think you'll get some good results creating more of the kind of life and experiences you want in your good heart.
You have everything to gain and nothing to lose by trying this program now. You get a 60 day full money-back guarantee, to make sure you feel comfortable and satisfied with your purchase.
Click below to listen to free previews, or to buy yours right now.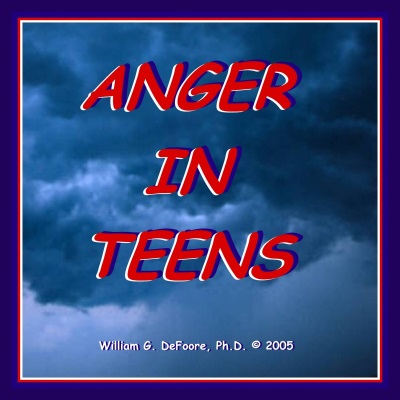 ANGER IN TEENS:
Understanding and Helping Adolescents with Anger Management

Learn how you can become more skilled and helpful in dealing with the angry teens in your life. This 2-CDprogram will inform and empower you to become a positive leader in your relationships with adolescents, guiding them toward a healthy, happy future. 
The knowledge and techniques provided here are highly valuable and practical in helping you to know what to do and when to do it. You can become one of the greatest assets in your teen's life!

Listen To Previews Now!
Want Some
Free Online Counseling?
Have A Question Or Story?


Here's your chance to ask Dr. DeFoore about your situation. It can be about your anger or somebody else's anger. Tell your story with as much detail as possible, and he will give you some free counseling.

Then, if selected, the results will be a web page on this site that will help others! So, there you go--help and be helped! By the way, you can be anonymous if you choose, but if you include your first name, it's better.

What Other Visitors Have Said
Click below to see contributions from other visitors to this page...