Now Available! Dr. DeFoore's New Book GOODFINDING
End Your Abusive Relationship
Or Try To Make It Work?
Authored by William G. DeFoore, Ph.D.

An abusive relationship can cost you everything--or it can be a springboard to get you going in the right direction! It's your choice, and I'll help you decide.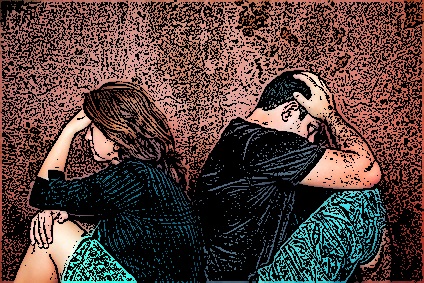 One way or the other, things have to change. Abuse is unacceptable, and it is your job to bring it to an end. You have the good heart and intelligence to take the next best step--and that's all you have to do!

The reason you're here is because the abusiveness in your relationship is not a match for who you really are. This is true whether you're the abuser or the victim. You're a good person who has unintentionally gotten yourself into a bad situation.
So, congratulations for taking the step to be here--take the next step and tell your story here.



Is There Any Hope That It Will Get Better?


Good question! And that's the question most people are asking when they're in an abusive relationship. Here's how you decide:
Is the abuser seeking help? If all you're getting is an apology and a promise to change, that's not enough. This type of dysfunctional relationship doesn't get better until the abuser gets help or the victim leaves.
Are you the victim? Are you seeking help for yourself? Victims of bad relationships are often unwillingly contributing to the problem--that's right, once we're adults there are no more helpless victims.
Are there children involved? If so, are they being protected from the abuse? If not, then priority one is to insure their safety. You're the one who came to this site looking for answers, so you're the one to take the necessary action to protect the children. If children are being harmed, forget about whether the abuser will get better or not--just get the children safe!

Is it 

verbal abuse

, sexual abuse or physical abuse--or a combination? There is a huge range of severity of abuse, every case is unique. You, as the responsible person, have to be the one to decide when to leave or hope for change.


"I will say that in my professional experience, once the relationship has become abusive, things do not tend to get better. The abuser has to really, really want help and be totally devoted to healing, and even then it's a long and difficult process."
Dr. William DeFoore


Is The Abusive Relationship Scaring You?


A lot of people stay in an abusive relationship because they're scared of what will happen when they leave. Unfortunately, abusers feed on fear, and that makes the situation worse.
Here is what I recommend:
Tell trusted friends and family what's going on.

Call 911 and report violence, assault or anything that violates human rights.

Call a crisis hotline or battered person's shelter and ask for help and support.
If you stay scared, try to be good, and do everything you can to keep the abuser from getting angry, you are adding to the problem. Your safety (and the safety of children, if involved) is the most important thing!
For more help with issues like overcoming jealousy and other relationship issues that can cause abuse of many kinds, be sure and check out these resources.
Remember, you have a good heart, and you deserve to be treated with respect, no matter what! Do not let your abusive relationship dominate you. Believe in yourself and your goodness, and never give up on you!

Preview Love, Anger & Forgiveness Below!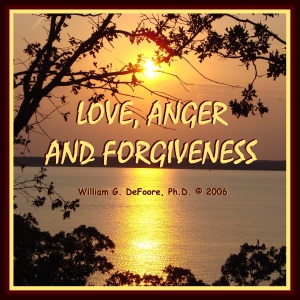 LOVE, ANGER AND FORGIVENESS:
Creating Joy and Healing in All of Your Relationships 
Discover and learn to make the powerful journey from anger through forgiveness and back to love. Love is who you are at the core of your being, and there is always a deep yearning within you to return to your true nature.
These unique and dynamic anger management CDs will help you to understand the essence of love, anger and forgiveness in all of your relationships. 

Listen To Previews Now!
"Thank you. I was looking for a way to learn how to be more comfortable in the presence of anger and still treat myself and others with respect and respond peacefully. Your audio Love, Anger and Forgiveness offered me great insight and skills that I look forward to putting in practice.
All the best, Tracey

Want Some Free Online Counseling?
Have A Question Or Story?


Here's your chance to ask Dr. DeFoore about your abusive relationship. Tell your story with as much detail as possible, and he will give you some free counseling.

Then, if selected, the results will be a web page on this site that will help others! So, there you go--help and be helped! By the way, you can be anonymous if you choose, but if you include your first name, it's better.

What Other Visitors Have Said
Click below to see contributions from other visitors to this page...