Now Available! Dr. DeFoore's New Book GOODFINDING
I'm Confused About My Relationship And What To Do Next
by Anonymous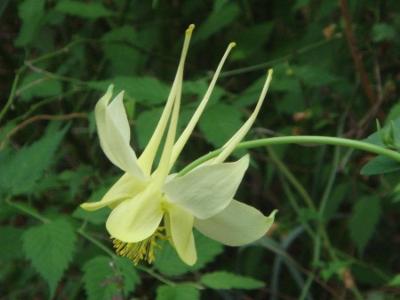 A year ago I got divorced from a very abusive man. I was trapped in the marriage for 2 yrs because I was scared of leaving.

Finally I got up the courage and left. I met a great guy and moved in with him. He treated me amazing in every way. Then, I got pregnant.


He freaked out and started talking to other women and cheated on me. He claimed the baby wasn't his. After I had our son, and the resemblance was obvious he apologized for his behavior. I have a 3 yr old from my previous marriage.

Nowadays, he goes through my phone constantly, asks where I am at, and gets mad when I talk to anyone including my own mother. I am not allowed to go anywhere with friends, or my mom or my kids without him with me.

I only go to work and home. He stays at home with the kids and doesn't work. He constantly sets double standards like I can only smoke when I am at home with him but he can smoke any time he wants.

Any time I do something he doesn't agree with he says I can get my stuff and my kid and leave and he will find another b***h to live with him. When I say I'm leaving, he says he will kill me or beat me. He has only put his hands on me once and he choked me. He has never hit me though.

He is great sometimes, and sweet when he knows I'm hurt. But he treats me like I'm 12 and I'm 22. I don't know what to do any more. My family loves him because they don't know this side of him and I don't want them to. It's embarrassing to be in this situation for the second time.



Response from Dr. DeFoore

Hello, and thanks for telling your story here. As you know, you are being controlled and dominated, and that is the foundation of abuse. He has already physically abused you (choking), and he's threatening to kill you. These situations don't get better. You need to get yourself out, and into a safe situation.

But that's your choice, and no one can do it for you. You say he's "great sometimes, and sweet when he knows I'm hurt." That is a very serious warning sign.

I strongly encourage you to read the following pages on relationships, and follow the recommendations you find there:

battered wife syndrome
should you end your abusive relationship?

If you feel that your life and physical safety (and that of your child) are at risk, go to a women's shelter in your community.

I hope you will take action, to make sure you and your child are safe.

My very best to you,

Dr. DeFoore

P.S. If you got something of value here, we would also greatly appreciate it if you would click the "Like" button at the top left corner of this page.

Join in and write your own page! It's easy to do. How? Simply click here to return to Abusive Relationship Stories.