Now Available! Dr. DeFoore's New Book GOODFINDING
Relationship Quotes
What Is Your Most Important Relationship?

Authored by William G. DeFoore, Ph.D.

These relationship quotes will help you focus on the most important relationship of all--the one you have with your inner goodness and well being. 
It all starts with your relationship with yourself, then your commitment to your role in the relationship, and finally to the relationship itself, as you can see in the diagram below.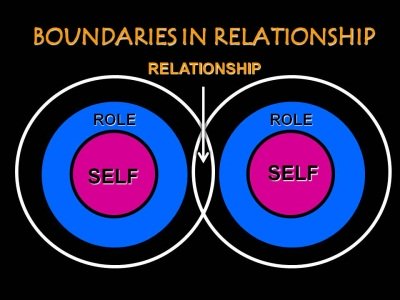 When you are lined up with who you really are, you are connected with your good heart and integrity, you will have a positive relationship with yourself. And, you will be more kind, compassionate and loving toward everyone in your life.

This is a lot like becoming your own best friend. Your best friend doesn't think you're perfect, she just sees you as you are and likes you.
Get ready for the best relationship advice you'll ever get--because it puts you in the driver's seat. Tell your own relationship story, or ask your question now, right on this page. 



Your Priority One Relationship Quotes


These relationship quotes will point out how your relationship with your inner self is the core of all of your relationships. All bad relationships revolve around one person trying to get the other to change, and real lasting change does not happen that way.
Here are your quotes:


"Everything that is going on in every relationship in your life is a reflection of something going on within you. The better you understand yourself, the better you will be able to understand your relationships with others."
"The inner core of your being is good, healthy and of the highest integrity. That's why you feel so bad when you are doing things that don't match up with your personal values."
"The most important thing is for you to feel good. The better you feel, the smarter you will be, and the more kind and compassionate you will be to others."
"Be good to yourself. Look upon your life with kindness and understanding. Do this as if your were your own very best friend."
"It's up to you to appreciate your gifts, talents and good qualities. When you appreciate your body, mind and good heart, it is much more likely that others will too."
All quotes by William DeFoore

Everyone loves a good story...read other visitors' stories about relationships. These are good folks just like you trying to figure out how to be happy in love. 



Your Second Most Important Relationship


The following relationship quotes are designed to help you create the relationships you've always wanted. These quotes will also point you in the direction of how to heal bad relationships and abusive relationships.


"The healthy priority of commitment in relationships is yourself (your health and spiritual life) first, your spouse second, your children third, your extended family, friends and work next."
"Just as you are responsible for your own health and happiness, your spouse or partner is responsible for her/his well being."
"The best thing you can do for your relationship is to bring the healthiest, happiest person to it as you possibly can."
"You are totally responsible for the kind of husband, wife or partner you bring to your relationship. The role you play is entirely in your hands as your creation, and does not depend on what your partner does or does not do."
"Be aware of what you're bringing to your relationship. Contribute friendliness, kindness, humor and affection and watch it flourish."
"The most important contribution you can make to your relationship is appreciation. Appreciate your partner in your mind and heart, and speak your appreciation out loud to them and watch your relationship heal and thrive."
I hope you have found these relationship quotes to be helpful on your journey to becoming the person you choose to be.
Preview and get your copy of the audiobook below, and learn to master all of the sacred roles in your marriage or relationship.
SACRED ROLES IN MARRIAGE :
Keys to Creating Fantastic Relationships 

Discover powerful formulas that will help you create a fulfilling and loving relationship with your spouse or partner.
This audio program will help you to develop highly effective communication skills, create romance on an ongoing basis, and bring fun and creativity into your relationship!

Listen To Previews Now!
Have A Great Story Or Question
About Your Relationship?


Whether it's shocking, funny or infuriating, we'd like to hear your stories and questions about anger management in your relationship.

You have questions or stories to tell, or you wouldn't be on this site. If you'd like some help, you can get help here. You may feel helped just by writing!

Also, other visitors might be able to help with their comments, stories and questions. Sometimes I (Dr. DeFoore here) offer comments, and I try to answer most of the questions.

Other Visitors' Stories And Questions
Click below to see contributions from other visitors to this page...