Now Available! Dr. DeFoore's New Book GOODFINDING
My Boyfriend Doesn't Want Me To Be Happy With Anyone Else
by Anonymous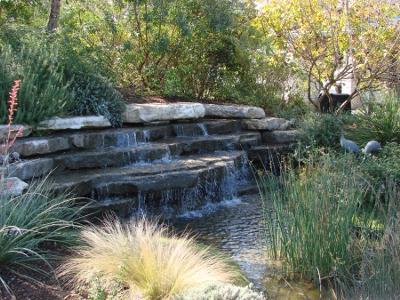 In April 2012 me and my boyfriend will have been together five years. Two years ago after begging and pleading with him to either break up with me or spend time with me, he decided to do neither.

So without better judgement I cheated on him not once but twice. He found out and decided to stay with me as a punishment. He didn't want me to be happy with anyone else.


So I cleaned up my act all the way and got rid of my cell phone so I couldn't call anyone. So after I clean up my act he rejoins a band that he use to play in and I had no problem with that but now all he wants to think and talk about is his guitar and music. He doesn't pay me any attention.

Everyday I dress up for him and put on makeup and look very special just for him and he doesn't even respond to me. All I want is for him to tell me that I look nice or anything but instead he says nothing even when I confront him about it. The only time he wants to be nice is when he wants sex or if nothing else is going on at the time.

I cook for him and clean for him. If his body aches I massage him. I've said so sorry more times than I can count for the mistakes that I made. So the bottom line is that lately I'm always very angry or depressed because he shows absolutely no interest in me whatsoever, no matter what I do.

And every time we break up he comes back to the house and everything is good for awhile then old problems resurface. What can I do? I love him but I just don't think it's enough for him anymore.



Response from Dr. DeFoore

Hello, and thanks for telling your story here. I can tell you're having a real hard time. I will try to help.

You're never going to get your boyfriend (or anyone, for that matter) to act like you want him to. The only way you will be happy is if you get clear with yourself and focused on your own well being and happiness. I think you're way too focused on him making you happy (and you're working very hard to make him happy), but you're not working on making yourself happy for your own sake.

Read this page on relationships, which I think will really help you: letting go of a relationship

Believe in yourself, and make up your mind to only be in relationships where you are loved and respected. You can do this.

My very best to you,

Dr. DeFoore

P.S. If you found this to be helpful, please consider making a donation to this site to support our mission to help you become your own best anger management resource.

P.P.S. If you got something of value here, we would also greatly appreciate it if you would provide a written testimonial and/or click the "Like" button at the top left corner of this page.

Join in and write your own page! It's easy to do. How? Simply click here to return to Relationship Quotes Stories.