Now Available! Dr. DeFoore's New Book GOODFINDING
The Angry Guy
Has A Story To Tell
Authored by William G. DeFoore, Ph.D.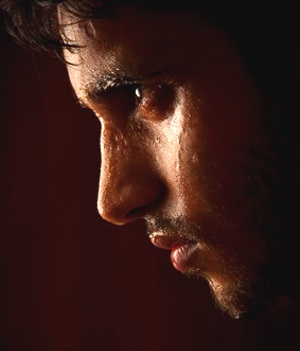 The angry guy is not necessarily a bad guy, but he can sure cause some problems with his out of control anger.
Whether you're the guy who's angry, or if it's someone you know, you'll find some great stories here, along with some professional advice and solutions. One of the best ways to get help with anger is to find out how others are doing it.
That's exactly what you'll find on this page. You can read others' stories, and even tell your own story.
And, if selected, your submission will become a web page, along with the advice and guidance of Dr. DeFoore. It's easy, just follow the instructions below. 



What's The Deal With The Angry Guy?


While everybody's situation is unique, there are some things that are common threads in these types of stories. Guys are just more likely to be openly angry and aggressive, and there are some good reasons for that.
Let's take a look at some of those reaons now:
Most cultures don't think it's very "manly" or masculine to show fear or sorrow.
As a result of this, guys often think it's more masculine or strong to show anger, since it's the "fight" part of the "fight, flight or freeze" reflex.
The problem is that men feel fear and sorrow just as deeply as women do, but when these emotions are denied, it can can create "blind" or out-of-control rage.
Men usually feel a very strong provider/protector responsibility for those they love, and this can add to very strong feelings of anger at times.
Finally, there is the role modeling provided by men in positions of leadership, and men as depicted in movies and television.
So, as you can see, some men become angry for some very good reasons...and yet that does not justify or excuse any type of inappropriate or abusive behavior.



Tell Your Angry Guy Story Or Ask Your Question


We want to hear your story, or the question you have. All you have to do is complete the form below, which has a place for your story or question and you're done.
Be sure and tell us:
What your situation or problem is, with as much detail as possible.

Any solutions you have already tried.

The background information you have, and what you think the causes might be.

What specifically you would like to know or understand better.
That's all we need to know to provide some help for the angry man. If you want to see how it works, you can read others' stories, and you might even find answers there. Here's is your chance to get some professional help, in exchange for your contribution. 
Want Some
Free Online Counseling?
Have A Question Or Story?


Here's your chance to ask Dr. DeFoore about your situation. It can be about your anger or somebody else's anger. Tell your story with as much detail as possible, and he will give you some free counseling.

Then, if selected, the results will be a web page on this site that will help others! So, there you go--help and be helped! By the way, you can be anonymous if you choose, but if you include your first name, it's better.

What Other Visitors Have Said
Click below to see contributions from other visitors to this page...