Frustrated Husband
by Alexander
(Atlanta, GA, USA)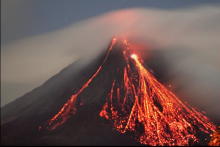 I have been an angry person for a long time. It comes out when I don't feel appreciated, or when I feel neglected or taken advantaged of. My wife and I have almost been married for 6 years. During these years we have been through a lot. I was in a previous marriage and paying a high amount of child support, blended family issues, finanical straits, etc.

We bought a house and things were going good for a couple of years, then my child support increased because my ex petitioned for an increase and the state gave it to her. Then, my wife got sick and had to leave her job. We fell behind on the house payments and some other bills that were generated when we had 2 incomes. It has been a struggle.


My wife started an event planning business and she was starting out with some events at our church (weddings, etc). I helped her with the labor stuff and when events got near the dates she took out her frustrations on me and I did not say anything but it was agitating. We have issues with intimacy because of a variety of reasons at the time, (she is always tired, not feeling well, etc.)

But when it came to other people asking her of her time and effort she's not tired, or finds a burst of energy to help. My anger with her came to a head when she took on a wedding with 3 weeks notice and it was on the weekend when I had a big project due at work the following Monday. I tried to help her, spent extra time to get my job done at work, and dealing with the kids when she was away from home. I was burning the candles at both ends.

On the day of the event, she asked me to bathe our daughter who was 3 at the time. I bathed her and asked my wife for a towel. She snapped at me, telling me I don't know how to do anything w/o her. I asked her about the location of my daughter's clothes and she told me I'll do it and said I have not done anything for her all week. She berated me and I went off and tumbled her over while she was sitting in the computer chair and choked her. I let her go and ran out of the house. She called our pastor instead of the cops.

I stayed out of the house for a few days and then went to live with some friends until I got help thru my employers' EAP program. We reconciled and I moved back in. The financial toll of her not working took a big toll on our finances. Currently, our house is in foreclosure and we are looking at filing bankruptcy. I work at my job and do freelance work after hours to make extra money. Then after I work, she wants me to get stuff for her, go to the store, etc., but she had trouble making love to me when I wanted her. She made excuse after excuse. Sometimes, a good month is when we had sex once or twice a month.

My wife told me earlier in our relationship that see was a victim of sexual abuse as a teenager and young adult. Plus, she said she was in a same-sex relationship about 15 years ago. We have been battling about this back and forth. Recently during Mother's Day I cooked for my wife and served her hand and foot. I was trying to get intimate with her and she rejected me and got on me for always trying to get sex when I touch her.

I went off and was yelling at her for always leaving me frustrated and exhausted taking care of her, but she can never take care of me the way I want her to. As I was yelling she was calling 911 on her cellphone. I jumped across the bed and took the phone out of her hand. I went downstairs and threw it across the living room and I destroyed some items in the living room and tossed them around the den.

She left with the kids and then the cops came to my door. They were going to arrest me for messing up my own house and she told them that I pushed her. I never touched her except when I got the phone. I was mad talking to her when she came in the house to get her stuff. The cops put me in handcuffs in my own home. I wanted to throw the cops out. When he tried to place the cuffs on me, I could have taken him and his partner, but I did not want to make a bad situation worse and have my kids see me in handcuffs outside.

Right now I'm at the house and she's staying with friends along with our kids. She wanted me to move and she wanted to have control over the situation by not letting me have the key and changing the alarm code. I said no and told her she can stay here while she's upstairs and I'm downstairs, but she told me she was afraid of me.

Right now I'm tired and flustered. I can't sleep well, don't have much of an appetite. I get a bit depressed as well. But writing about his has helped me somewhat and I called my wife to apologize about how I reacted toward her. But I know we got a list of issues to resolve before we get back together in the same house.



Response from Dr. DeFoore

Hello Alexander, and thanks for telling your story here. I respect your honesty at admitting your problems here. I know you're a good man inside, and that you want good things for yourself and your family.

I want to say some things that I think are very important:

1) Nothing your wife says or does justifies your violence or physical aggression toward her. No matter how much she provokes you, violence is never justified. You need to get that all the way down inside, or your wife will never be safe with you again.

2) Your anger, on the other hand, makes sense. You feel neglected, rejected and used. You have to take full responsibility for those emotions, however, if you're going to create a safe home for your wife or anyone. No matter how justified your anger is, it does not justify abuse. As a matter of fact, it's your job to protect your marriage and your family from your anger. If you don't think you can do that, then stay away from them for their own safety.

3) Meanwhile, you need to heal--for yourself, whether you reconcile with your family or not. Here is what I recommend:

Start with the three journaling processes you will find on this page. They will help you review your personal history, channel your anger into writing, and shift your focus to the positive things in you and the world around you.

Also, use these imagery processes for emotional healing to resolve any emotional trauma from your past.

You have to "tame the beast," Alexander. Try this process to help you with that:

1) Come up with a mental picture of your anger. Amplify it, making it larger than life, and keep searching for an image until you have a clear picture in your mind. It needs to match how you feel when you are at your most violent.

2) While picturing it in your mind, say this to it: "I can see that you are a part of me. I created you a long time ago, for my protection. If I let you run my life, you will destroy it and those I love. I'm not going to try to kill you or make you go away. You have a place here, but you're not going to be in charge any more. I'm taking over, which will keep both of us safe. I know you're strong, but your strength belongs to me, and I choose to use it for good things." You can't destroy or suppress it--if you try it will just get stronger. This process works, if you do it.

3) Notice how the image responds or changes in your mind while you say these things. Keep working with it in this way until you begin to see a healthier image of your anger start to emerge. Ultimately, you want to transform it into a loyal ally--that's what happens when your anger is healthy.

4) Then, every time you start to get angry, picture this image of your anger--keep at it until you can see it clearly. This is called "See It Don't Be It," and it will help you to manage your anger. As long as you're "seeing it," you won't "be it."

Every single one of the above processes are necessary--and they may not be enough. Make up your mind that you're going to heal, and be the good man that you really are inside.

My very best to you,

Dr. DeFoore

P.S. If you found this to be helpful, please consider making a donation to this site to support our mission to help you become your own best anger management resource.

P.P.S. If you got something of value here, we would also greatly appreciate it if you would click the "Like" button at the top left corner of this page.