Now Available! Dr. DeFoore's New Book GOODFINDING
Marriage Counselling Stories
Read Others, Tell Yours And Get Help
Authored by William G. DeFoore, Ph.D.


You need marriage counselling if you're anything less than happy in your marriage. One of the best ways to learn is by reading the stories of others, and see how they got the help they needed. That's what you'll find right here.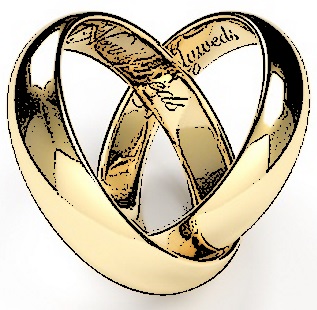 You got married for love. That's the purpose of marriage...but what went wrong? When you answer that question, you're on the road to healing, and you're on the way back to love. 

When you read these great stories about other couples' struggles and healing and Dr. DeFoore's recommendations, you'll find encouragement and enthusiasm for your own marriage. You can also get some help for yourself.



Read Marriage Counselling Stories And Tell Your Own


Right here on this page you'll find dozens of stories and questions submitted by other good folks just like you, who just want to be happy in their marriages.
After reading a few, submit your own story or question. If it is accepted, it will be published on this site, along with suggestions by Dr. DeFoore. Just complete the form below to get started. Be sure to include:
A full description of the marriage issues you're dealing with in your marriage
Any background information that will help the reader to understand
The type of help you're looking for at this time
That's all you need to do. Get started reading others' stories now, or just fill out the form below.



What Kind Of Services Does Dr. DeFoore Offer?


If you have received or plan to receive professional help with your marriage, you will discover many different approaches according to the professional you are working with. Of course, what you're looking for is the best approach for you.
To help you with your decision, here is a description of Dr. DeFoore's approach:
Dr. DeFoore will always do his best to provide a comforting, positive environment for your counseling experience.
He will be clear and direct about the issues and obstacles you face, and he will teach you the skills you need for resolution.
You will have a clear understanding of the positive aspects of your relationship, and how to build on them for lasting success.
Dr. DeFoore will utilize his 40+ years of professional experience to provide you with the best possible counseling that he can offer. The rest is up to each couple. Inquire further about his services here.
I hope this is helpful to you, and answers some of your questions. Now, if you have more questions, or want to tell your story and get some free help by completing the form below.
Learn more about marriage counselling here.
Want Some
Free Marriage Counselling?
Have A Question Or Story?


Here's your chance to ask Dr. DeFoore about your situation. It can be about your own emotions, your spouse's problems or anything about your marriage. Tell your story with as much detail as possible, and if your submission is accepted, he will give you some free counseling.

Then, if selected, the results will be a web page on this site that will help others! So, there you go--help and be helped! By the way, you can be anonymous if you choose, but if you include at least your first name, it's better.

What Other Visitors Have Said
Click below to see contributions from other visitors to this page...