Is My 36 Year Emotionally Abusive Marriage Worth Saving?
by Jayne
(North Carolina)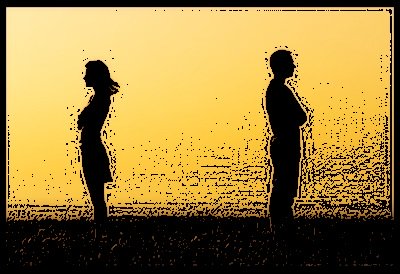 I am more than two years separated after 36 years of what I now realize was an emotionally abusive marriage. My husband constantly criticized and controlled me without either me or him recognizing the behavior.

His brother is the same with his wife and my husband does see it with his brother and is still not able to recognize the same behavior in our marriage. I understand now that my mother was controlling and critical of me and I was always "a good little girl," so I was accustomed to this type of relationship and it was comfortable for me.

I married very young (21) straight out of my parents' house, and my husband was also young (22). We made a good team because I was always compliant and avoided conflict. We had a close relationship and did everything together. He was my best friend and I had no other close friends.

We had children young and were able to retire in our early 50's. We were both professionals in our careers. It was when we retired that the problems started, because I felt that my opinions were never considered and it seemed like it was his way or the highway.

I went through three major life changing events at the same time - menopause, retirement and a bad car accident that left me crippled for 3 years. I became very depressed and we argued constantly. He withdrew emotionally and we ended up separating, but we never lost touch with each other.

During the separation, we have both dated others, but we realize that we don't want to get divorced because we have a lot of goals for our future together and we have grandchildren now and both value our family and it would be hard for someone else to fit in.
We have recently been seeing a lot of each other and are both free of other relationships, but I now can recognize when he is getting impatient and critical with me and I still see it as a habitual response to me when I don't respond the way he thinks I should.
He says he has changed, but I'm not sure if I can tolerate this kind of behavior any longer. My question is: how should I handle him when he becomes irritable with me due to perceived behaviors that he does not like?
He does not tolerate incompetence in others well and has narcissistic tendencies. I am not the only one who sees this. Apparently, after speaking to many others who knew us, I was the last one to finally realize that I was being emotionally abused.
Is there any hope that our marriage can be saved? He says he wants to try to salvage our marriage, but I'm not sure that I have the emotional strength to help him change his behavior. He doesn't think seeing a therapist is worthwhile, and insists that we can do this ourselves.