Now Available! Dr. DeFoore's New Book GOODFINDING
Anger Management CDs
And Audiobooks
Authored by William G. DeFoore, Ph.D.

Anger management CDs or audiobooks are for you if you don't like to read, have a long commute, or like to learn while working out or doing other daily tasks. You can listen to free previews of most of our programs, buy the CDs, or download the audiobook version to your computer or device for immediate listening.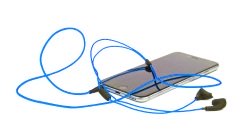 By the way, are you a returning customer? If so, we want to hear from you!
Find the anger management CDs/downloads you're looking for.
(We receive commissions on Amazon sales.)
Choose The Category For Your CD Or Download Below


Anger Management CDs For Adults & Teens

Anger Management Techniques


Are you fed up and can't take any more? Well, the good news is that you have the solution right in front of you! Learn how to become your own best anger management resource by acquiring the skills and methods for managing and healing your anger.
Take advantage of this excellent offer! With a no-risk money-back guarantee, you can order this best-selling anger management CD program to receive in the mail, download it for immediate listening, or if you would rather read, download the E-book which has even more information than the audio program! Check it out below: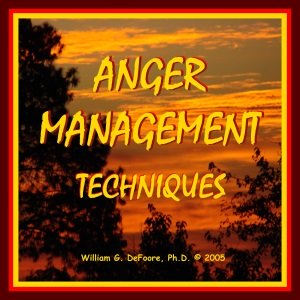 ANGER MANAGEMENT TECHNIQUES:
Healthy Ways to Control and Express Anger
It's time to get it done! And you've got what it takes to do the job. You can manage your anger and the skills you need are right here at your fingertips.

Get to the heart of anger management here, and with practice you will master the skills to make your life and relationships work better. You can do this!

Listen To Previews Now!

Don't miss this great opportunity! There are lots of anger management audiobooks out there, but before you move on, take a look at the incredible amount of information available on this single anger management CD/download!

"I am working here at the Namgis Treatment Centre in British Columbia, as one of the alcohol and drug counselors. I would like to share this Anger Management Techniques E-book with our clients. Thank you  very much for allowing me to read this. I find this E-book very informational."  
Regards, Gloria, substance abuse counselor.

Anger: Deal With It Before It Deals With You


This is our most comprehensive program, which comes in four anger management CDs (or in a downloadable audiobook) addressing:
An overview of anger and anger management

How anger can become rage addiction

How anger can lead to depression

How to express anger in healthy ways
Get yours now!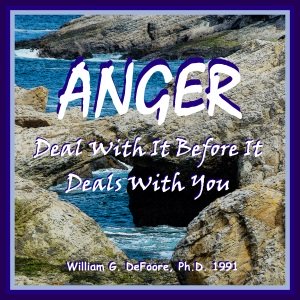 ANGER: Deal With It Before It Deals With You

A powerful and effective four-CD/audiobook program addressing anger management, rage addiction and depression. Learn specific skills for dealing with your anger, overcoming rage, and creating positive, fulfilling relationships.
To listen to these previews, click the links below. When you're through listening, just close that window to return to this page.
Listen To Previews Now!

Still not sure if you want this audiobook? Look at what you will get when you order this effective program:

Within this dynamic and powerful program, you will find:
Description and overview of anger management

How anger can become Rage Addiction

The relationship between anger and depression

Methods and techniques for expressing anger in healthy ways
And, as a result of listening to this audiobook, you will:
Find out how anger relates to sorrow, fear and love

Learn how anger becomes addictive

See how anger relates to love

Improve your overall self-knowledge and health


Healing Anger And Depression


This audiobook will help you to understand anger and depression and how they affect your health. You will also learn powerful tools for healing your anger issues and expressing all of your emotions in healthy ways. Listen to a free preview below!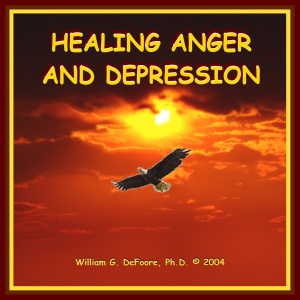 HEALING ANGER AND DEPRESSION:
Removing Barriers to Health and Happiness

These anger management CD/audiobook help you to understand anger and depression and how they affect your health and your overall happiness.
You will also learn powerful tools for healing your anger issues, overcoming your depression symptoms and expressing all of your emotions in healthy ways. Listen to a free preview below!

Listen To Previews Now!

This audio program is a live recording of Dr. DeFoore's presentation at the Cooper Aerobics Center Wellness Program, where he served as an adjunct faculty member for 25 years. These information packed anger management CDs include the following detailed information:

Tracks-Part 1
1. What is Emotion? 
2. What is Depression 
3. Emotional Expression 
4. How to Manage Your Mood 
5. Emotional Development 
6. Tune in to Your Marriage

Tracks-Part 2
1. What is Healthy Anger?
2. Release and Communication
3. Importance of Creativity 
4. Healthy Communication Skills
5. The Power of Storytelling
6. Practical Skills

Are you or someone you know living with depression? Are you looking for an alternative to medication, or perhaps something to complement your medication? The Healing Anger and Depression program is anger management CDs/downloads that will show you how to heal the emotions that may be causing your depression. Take advantage of our 100% money-back guarantee and get your copy today!


Love, Anger & Forgiveness


This program will help you understand how to completely and totally forgive once and for all. You will also learn how anger is not bad, and how forgiveness can actually be a problem if you rush into it. Listen to a free preview and get your copy now!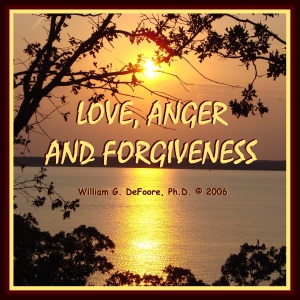 LOVE, ANGER AND FORGIVENESS:
Creating Joy and Healing in All of Your Relationships 
Discover and learn to make the powerful journey from anger through forgiveness and back to love. Love is who you are at the core of your being, and there is always a deep yearning within you to return to your true nature.
This unique and dynamic CD/audiobook will help you to understand the essence of love, anger and forgiveness in all of your relationships. 

Listen To Previews Now!

While it might seem that anger and forgiveness are the exact opposite of each other, you might be surprised to find that healthy anger and true forgiveness have a lot in common! 
Check out the list of tracks below, and you'll catch a glimpse of the incredible value in this program.

Tracks-Disc 1
1. Introduction
2. Holding On and Letting Go
3. Summary of Anger & Forgiveness
4. Between Anger and Forgiveness
5. Anger and Forgiveness as the Same
6. Healthy and Unhealthy Anger
Tracks-Disc 2
1. Grief and Forgiveness
2. The Role of Empathy
3. Emotions as Barriers to Forgiveness
4. The Role of Protector/Provider
5. Conflict in a Container of Love
6. Anger Love Forgiveness and Yourself

These CD/download program will give you the emotional freedom, intimacy and close connection you are looking for in all of your important relationships!

"Thank you. I was looking for a way to learn how to be more comfortable in the presence of anger and still treat myself and others with respect and respond peacefully. Your audio Love, Anger and Forgiveness offered me great insight and skills that I look forward to putting in practice.
All the best, Tracey


Healthy Anger & Your Health


These anger management CD/audiobook will help you understand how healthy anger is not only helpful, but absolutely essential to setting boundaries and standing up for yourself when you need to.
You'll also learn about how healthy anger is good for you, and how unhealthy anger can hurt your heart and contribute to many different types of illnesses.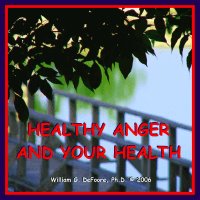 HEALTHY ANGER AND YOUR HEALTH:
Using Healthy Emotions to Heal Your Body

This powerful CD/audiobook program will help you to tap into the incredible healing power of your anger and all of your emotions. Healthy anger doesn't look, sound or feel like anger as we've come to know it. Healthy anger is tremendously powerful energy that fuels effective action. Make your emotions work for you instead of against you in this powerful, uplifting and informative program.

Listen To Previews Now!

Healthy anger? Most people have no idea what that is! Well, this audiobook will show you how healthy anger is the fuel for effective action! Have you ever gotten mad about something, then got busy and solved the problem--without raising your voice or attacking anyone? That's healthy anger!
And that's just one part of the value of these great programs. You will learn how anger affects your health and how you can use all of your emotions to heal and maintain excellent well being! Check out the tracks below to get an idea of the information these anger management audiobooks include:
Tracks-Disc 1
1. Barriers to Your Health
2. The Development of Anger
3. The Performer/Pretender 
4. A Story About Healthy Anger
5. Negative Emotions and the Immune System
6. How Anger Became Destructive 
7. What Happens to Your Heart
8. Igniting Your Passion
9.The Destructive Protector
Tracks-Disc 2
1. Becoming Your Own Best Friend
2. Unhealthy Anger
3. Healthy Anger
4. Taking Quiet Time Alone
5. From Warrior Spirit to Spiritual Warrior
6. Healthy Emotional Release
7. Anger and Communication
8. The Stories Behind Your Anger
9. The Gift Within You

You are worth it! Take advantage of our 100% guarantee and get your anger management CDs or audio download today!

CDs/Downloads For Children & Adolescents




Helping Your Children With Their Anger
A Guide For Parents


This excellent anger management audiobook will give you the basics you need as a parent, to teach your children successful anger management. You will also learn how you as a role model (useful for teachers and caregivers as well) affect your child's anger and anger management skills.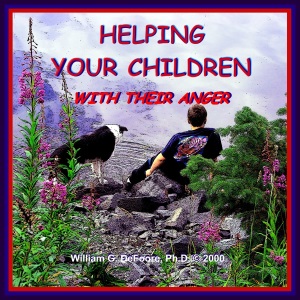 HELPING YOUR CHILDREN WITH THEIR ANGER:
A Guide For Parents of Children and Adolescents

Powerful and effective! Get the control you need and teach your children control with successful child anger management techniques.
This professionally developed CD/audiobook program is designed to help parents understand and teach their children effective anger management skills. Listen to Dr. DeFoore as he teaches you exactly what to do

Listen To Previews Now!

As a parent, teacher or caregiver, you are the best person to help the child or teen in your life! You are more important than you know, and you therefore have more power to make a positive difference. In this child and adolescent audiobook, you will find:

Part 1
1. Understanding anger
2. The healthy role of anger
3. Healthy anger release
4. Important parenting skills
5. Specific things to say and do
6. The importance of playing

Part 2
1. Adolescent anger
2. Adolescence pressures
3. What to avoid
4. Need for initiation
5. Parents' therapy
6. Anger addiction

You are one of the best anger management resources that your child or adolescent has, and it is your good heart that will motivate you to learn the skills to help them. Make the decision today to get started!

Anger In Teens
Understanding & Helping Angry Adolescents


Having trouble with an angry teen or two? These anger management CDs for teens will give you the help you need to understand what's going on and take care of the situation. 
You're reading this because you're a good person, and you want to help the teens in your life overcome their anger problems and become emotionally healthy. Well, you've come to the right place! Listen to the free previews below.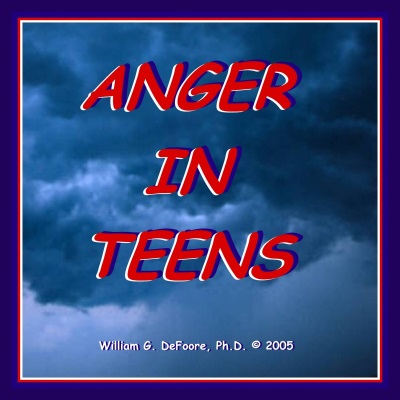 ANGER IN TEENS:
Understanding and Helping Adolescents with Anger Management

Learn how you can become more skilled and helpful in dealing with the angry teens in your life. This CD/audiobook program will inform and empower you to become a positive leader in your relationships with adolescents, guiding them toward a healthy, happy future. 
The knowledge and techniques provided here are highly valuable and practical in helping you to know what to do and when to do it. You can become one of the greatest assets in your teen's life!

Listen To Previews Now!

You will really get your money's worth with these anger management CDs. Dr. DeFoore shares his 40+ years of experience working with teens and families to give you what you need for quick relief and lasting control--and what your teens need for quick relief and lasting control!
Check out these tracks to get an idea of what's in store in these information-packed teen anger management CDs:
Tracks-Part 1
1. Messages for Teens
2. Why Are Teens So Angry?
3. A Time of Transition
4. Ritual and Ceremony
5. Teen Sexual Development
6. Parental Authority
7. The Parent Child Bond
Tracks-Part 2
1. The Golden Child and the Spoiled Child
2. The Black Sheep or the Problem Child
3. What Your Teens Need to Deal with Their Anger
4. Family Communication 
5. The Power of Storytelling
6. Methods and Techniques
7. Web Resources

Read the testimonial below, from a woman who found this program to be very helpful in dealing with her daughter and restoring peace to her home.
"The Anger in Teens download is very informative. I see my daughter in a new light. She isn't my small child anymore, but rather my young pre-adult who is finding her way and transitioning into adulthood. I'll continue to practice my reflective listening and give her love and compassion when her anger starts to rise. I've noticed a considerable improvement already. Peace is slowly returning to our household."

- Christine S.


Adolescent Rites Of Passage
Honoring The Transitions From Childhood To Adulthood


One of the greatest causes of anger in teens and adolescents is the process of becoming an adult. This transition is usually ignored, and that contributes to a lot of confusion, frustration and misunderstanding for adolescents and their parents.
These anger management CDs focused on adolescent rites of passage will tell you exactly how to address and resolve this problem. Listen to a free preview now.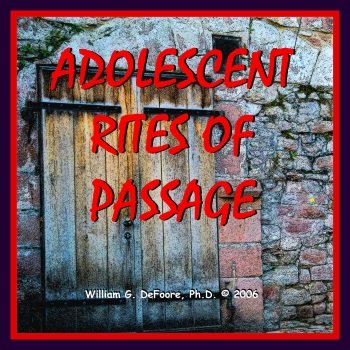 ADOLESCENT RITES OF PASSAGE:
Honoring the Transitions from Childhood to Adulthood 

Learn in this anger management CD/audiobook how to honor the adolescents in your life by creating meaningful rituals, celebrations and ceremonies that commemorate their movement from childhood to adulthood.
This extremely important time of life is all too often ignored, which leads to many of the problems we see among our youth today. Learn to create your own ritual or ceremony, perfectly suited for the teen in your life.

Listen To Previews Now!
You will not regret this purchase, and if you do--you can get your money back! Take our no-risk offer and get your CD or download now. Here is what you will get in these cutting-edge anger management CDs:

Tracks-Part 1
1. Overview
2. Phases of Rites of Passage
3. Emotional Loss in Adolescence 
4. Facing Adulthood
5. Problems from Lack of Initiation
6. Rites of Their Own
7. Role of Parents and Adult Community
8. Ashes Time and Shadow
9. Views of Adulthood
10. The Value of Same Gender Groups
11. Storytelling and Mentors
12. Examples of Rites of Passage

Tracks-Part 2
1. Vision Quest
2. School and Church Programs
3. Men's Gathering Experience
4. Women's Gatherings
5. Eighteenth Birthday Celebration
6. A Grieving Ritual
7. Self-created Dinner Celebration
8. Father-Son Workshops
9. Sweat Lodge
10. Art, Masks and Dance 
11. The Power of Nature
12. Fathers and Mothers

Anger Management CDs/Downloads For Couples


Expectations In Marriage
Dealing With Anger & Disappointment In Relationships


Have you ever noticed that the person in your life who can push your buttons better than anyone is usually your spouse or loved one? Why do police officers tell us that the most dangerous calls they can make are cases of domestic violence? Because there is more love there, and love is the emotion that is behind most anger. And it's love that is behind those buttons.
Find out what to do about those expectations in your marriage or relationship by listening to these anger management CDs/downloads.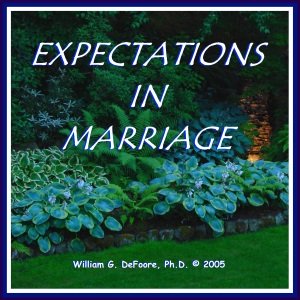 EXPECTATIONS IN MARRIAGE:
Healthy Ways to Deal With Disappointment and Anger in Loving Relationships 

Everyone enters marriage with great expectations. All too often, you may end up disappointed or angry about how things turn out. This program will help you understand your expectations and develop skills for moving beyond your disappointment and become a loving partner to your spouse.

Listen To Previews Now!

How much is your marriage or relationship worth to you? Consider that of all the anger management audiobooks out there, this one just might help you save it! Here is what you will get with this value-packed program:

Tracks-Part 1 
1. Expectations and Disappointment
2. The Need to Love and Be Loved 
3. Anger in Marriage
4. Pretending and Performing
5. Your Personal Responsibility
6. The Family of Origin and Marriage
7. Tuning in to Your Marriage
Tracks-Part 2
1. Tools and Skills for Marriage
2. Tell Your Spouse your Story
3. Become a Fantastic Partner
4. The Importance of Empathy
5. Master Expressing Love
6. Be a Goodfinder in Marriage
7. Express Love and Appreciation

So! Don't wait a moment longer! Get your copy of these anger management audiobooks for couples now!


Sacred Roles In Marriage
Keys To Creating Fantastic Love Relationships


Whether you know it or not, you're often playing a role in your marriage or relationship--and it really helps if you know what it is! Learn about the many roles we play with our partners, and how you can make those work for you to create lasting love and happiness.
These are not necessarily anger management CDs, but they will certainly help you build and strengthen your connection with your loved one, which will of course help you to prevent anger!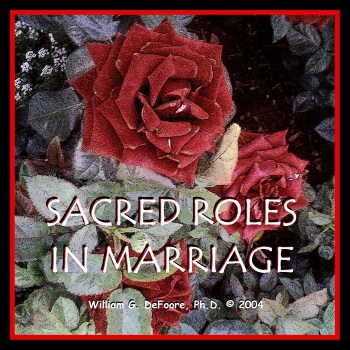 SACRED ROLES IN MARRIAGE :
Keys to Creating Fantastic Relationships 

Discover powerful formulas that will help you create a fulfilling and loving relationship with your spouse or partner.
This CD/audiobook program will help you to develop highly effective communication skills, create romance on an ongoing basis, bring fun and creativity into your relationship!

Listen To Previews Now!

So, why "sacred" roles? Simply because your marriage is sacred--meaning it is extremely important and has a special place in your heart and life. By choosing positive roles and developing them to the best of your ability, you will be able to create the relationship you have always dreamed of. Here is what you will get in these out-of-the-ordinary anger management CDs:

Tracks-Part 1 
1. The Honored Guest 
2. Priorities of Commitment  
3. The Inner Story Played Out 
4. Becoming Best Friends 
5. Practicing Love
6. The Power of Touch
7. Humor and Play
Tracks-Part 2
1. Tools and Skills
2. Tell Your Spouse your Story
3. Become a Fantastic Partner
4. The Importance of Empathy
5. Master Expressing Love
6. Be a Goodfinder in Marriage
7. Express Love & Appreciation


Sacred Sexuality


Mastering The Art & Craft Of Making Love




One of the greatest causes of anger problems in marriage and couples' relationships is sexual difficulty. Sexuality is natural and healthy, and an important part of our overall health. Add this to your collection of anger management CDs now!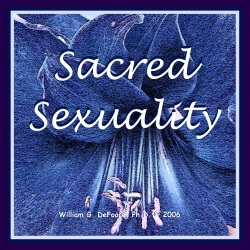 SACRED SEXUALITY:
Healing and Enhancing Body, Mind and Spirit for the Art of Making Love 

In this helpful and healing CD/audiobook program, you will learn to accept yourself as a sexual being and strengthen your sense of connection with your spouse or partner. Love is who you are, and when you make love you are coming closer to your true identity and spiritual nature. Dr. DeFoore's frank and sensitive style will guide you to a greater understanding of the true art of making love and establishing deep sexual intimacy. Learn practical, easy skills that will help you connect with your partner in fun and fulfilling ways.

Listen To Previews Now!
Stress Management & Emotional Healing
Meditation, Emotion & Healing
Connect With The Well Being Inside You


The more inner calm and relaxation you can master, the more successful you will be in all of your anger management efforts. This 2 CD program will give you the basics and get you started on meditation and emotional wellness. Master this, and you will never need anger management CDs again.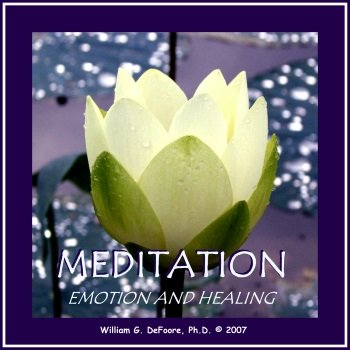 MEDITATION, EMOTION AND HEALING:
Connecting With the Source of Well Being Within You

Learn how to meditate in this practical and encouraging program. Find out how meditation leads you to a healthier and happier life.
As you get to know yourself through meditation, you will find a wellspring of joy, healing and love deep inside you. That is who you really are.

Listen To Previews Now!


Nurturing Your Inner Child
Affirmations & Visualization For Emotional Healing & Self Esteem


The primary key to lasting anger management, stress management and emotional wellness is self-love. The more you love yourself, the better care you will take of you and your relationships. Self-love requires that you heal the emotional wounds of your past, which is what you can do with this powerful and effective audio CD program. This one is guaranteed to stand out from all the other anger management CDs you will find!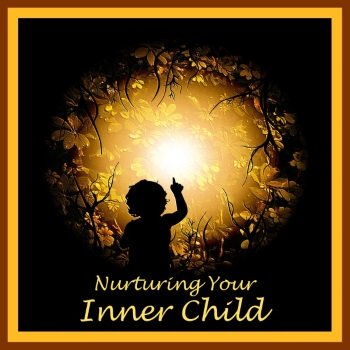 NURTURING YOUR INNER CHILD
Affirmations & Visualizations For Self Love & Healing
Get this revised and updated version of Dr. DeFoore's classic CD/audio download program! Using a combination of visualization and affirmations, he will guide you on a journey of emotional healing that will lead to greater self esteem and self love. Don't miss this opportunity to connect with the tremendous value of your true, original nature and begin your journey to a joyful, fulfilling life.
Listen To Previews Now!

Want to know more about what you're getting? Here is a list of the tracks in this powerful healing program: 

Tracks-Part 1:
1. Introduction
2. Relaxation Process
3. Visualization with the Wounded Child
4. Your Original, Innocent Child
5. Visualization with Your Own Birth
6. Reparenting Your Inner Child
7. Sexual Guidance for Your Inner Child
8. Your Brilliant Mind
9. Physical Health and Natural Healing 

Tracks-Part 2
1. Accomplishment and Performance
2. Your Inherent Creativity
3. Affirmations Introduction
4. Connecting With Your Inner Child
5. Your Mind and Your Joy
6. Affirmations for Healthy Sexuality
7. Affirmations for Loving Others
8. Affirmations for Your Body
9. Quiet Time and Journaling


Your New Inner Child
Sequel to Nurturing Your Inner Child Leading You To Higher Levels Of Love & Creativity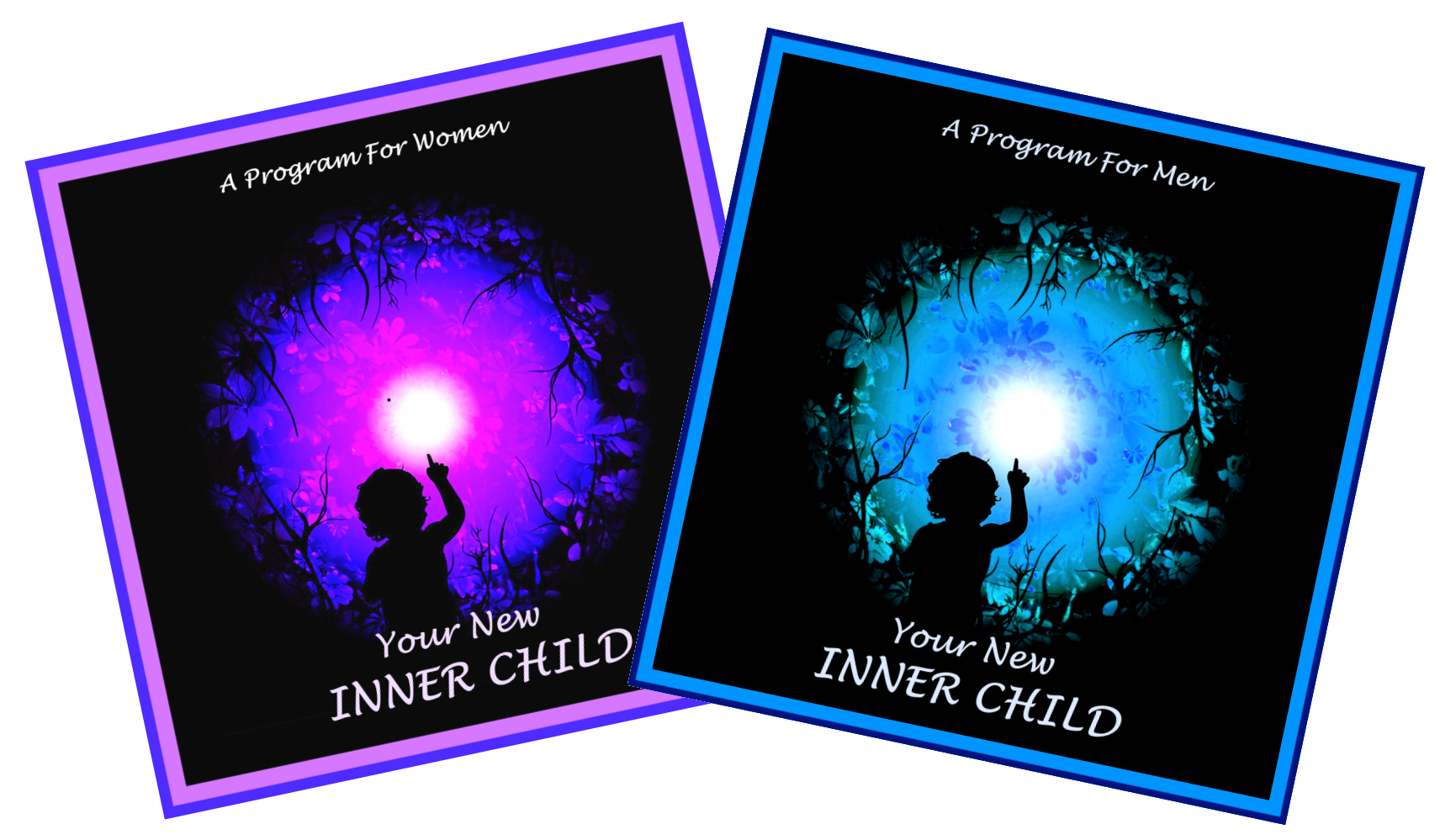 YOUR NEW INNER CHILD
Release Yourself Into Love, Joy & Creativity
Intended to follow Nurturing Your Inner Child

Are you ready to step up and soar into your highest and best? Here is the key to fully accessing and activating your courage, creativity and curiosity as you expand your capacity for love and joy in all aspects of your life.
Now that you have healed old emotional wounds with the Nurturing Your Inner Child program, you've ready to unleash those powerful and beautiful aspects of the child that you were born with, to take your self help motivation to a whole new level.
Limited Time Offer! Get yours now for only $9.95!
Listen To Previews Now!

Want to know more about what you're getting? Here is a list of the tracks in this powerful healing program: 

Tracks-Part 1:
1. Introduction
2. Curiosity
3. Courage
4. Imagination
5. Play
6. Creativity
7. Exuberance
8. Innocence
9. Resilience
10. Your True Love
Tracks-Part 2
1. Love
2. Affirmations for Curiosity
3. Affirmations for Courage
4. Affirmations for Imagination
5. Affirmations for Play
6. Affirmations for Creativity
7.Affirmations for Exuberance
8. Affirmations for Innocence
9. Affirmations for Resilience
10. Affirmations for Love


Goodfinding
A User's Guide to EQ and Your Brilliant Mind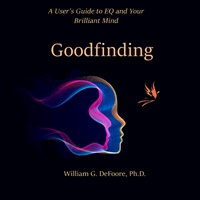 GOODFINDING
A User's Guide to EQ and Your Brilliant Mind

You're born with a brilliant mind, but it doesn't come with a user's guide or an on-off switch. Left to its own devices, it can feel like your worst enemy when its survival-based default program keeps you focused on what is wrong with you and your world.
This audiobook is the user's guide that puts you in charge of how your mind works. With positive psychology and emotional intelligence working for you, you will become the conscious creator you were born to be.


Introducing Goodfinding
Optimizing Your Aptitude For Health & Happiness


The more optimistic and positive you are, the lower your stress, and the less likely you will get angry. While these may not be what you would usually think of as anger management CDs, that's exactly what they are! Listen, and you will see how the more good you find in yourself and others, the more peaceful and loving you will be. (This is a recording of a live presentation by Dr. DeFoore).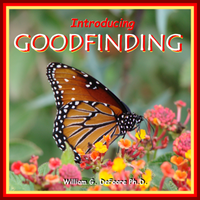 INTRODUCING GOODFINDING:
Optimizing Your Aptitude for Health and Happiness 

In this CD/audiobook program, you will learn of many wonderful things happening within you and all over the world. Focus on your assets and strengths, and you will raise your immune function and enhance your overall health and happiness. Learn the skills to be a Goodfinder, and create the life you have always dreamed of!

Listen To Previews Now!

Elegant Aging
Growing Deeper, Stronger, Wiser


Did you know that folks with a positive attitude about aging live 7.5 years longer than those with a negative attitude, and have more fun in the process? Of all of the anger management CDs you listen to, this one may surprise you the most!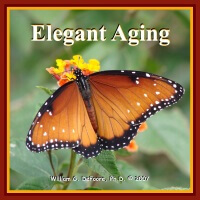 ELEGANT AGING :
Growing Deeper, Stronger, Wiser 

What if you decided to age with elegance, grace and style? Sounds pretty good! Aging is living; it starts at birth and ends when we die. The root definition of "old" means to strengthen and increase.  Use the challenge of aging to discover the amazing power of your body for self-healing, and the power of your mind to create the life of your dreams.

Listen To Previews Now!

Financial Health, Emotional Wealth
Mastering The Economics Of Emotion & Financial Wellness


Money problems and financial pressures cause more stress and anger problems than most other causes combined! I don't know if you ever noticed, but we were not educated on financial intelligence in school, any more than we learned about emotional intelligence. Well, here's your chance! Learn how the economics of emotion work just like a financial balance sheet, and how you can create financial freedom and a strong sense of well being in your life. Definitely not one of your typical anger management CDs, this will take you closer to where you want to be.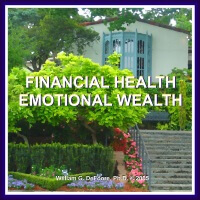 FINANCIAL HEALTH EMOTIONAL WEALTH :
Mastering the Economics of Emotion and Financial Welless 

Raise your financial and emotional intelligence with this CD/audiobook program today! In this program you will learn the basics of financial freedom and how it can lead to the fulfillment of your life purpose. The economics of emotion work much the same as the economics of finance, and understanding your Emotional Balance Sheet will put you ahead of the game in every aspect of your life. In this program you will learn how to transform your liabilities into assets, and use the incredible power of belief to create good fortune in your life!

Listen To Previews Now!
What Do You Think Of Your Product?
Please give any and all feedback you choose to about the book, Ebook, CD or audio download product you purchased.

We are constantly striving to give you what you want and need to manage your emotions and create great relationships, so here's your chance help us to help you!
What Other Visitors Have Said
Click below to see contributions from other visitors to this page...

Feedback On CD Purchases Not rated yet
Over the past year & before I had purchased CDs from you on anger management for children & teens & also on couples relationships. So far the info contained …