On My Way Out Of A Bad Situation
by Anonymous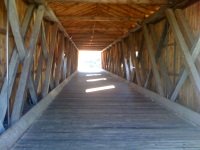 I just read the story about the husband with spiraling aggression. My husband has always had a horrible temper. He has gone to the doctor, gotten antidepressants for his problem and other medication, but will never stick with the prescribed program.

I now take the antidepressants just to live with him. I am taking 17 units of computer etc. classes so I can get out of this horrible situation for good. Unfortunately, there are other people involved, My 29 y/o and her 5 y/o son have to live with this as well as my 13 and 16 y/o.


He has never been violent, just a real tortured soul who hates life and wants to make everyone else miserable. Now, however, he has started to do small things like grabbing my arm roughly, or getting in my way so I cannot get by. I am trying to get out of here as soon as possible for all involved. Do you have any books or CD's that could provide some uplifting and education?



Response from Dr. DeFoore

Hello, and thanks for telling your story here. It sounds like you have made your decision to leave your marriage, and now you're just trying to get the training you need in order to make a living and support your family. And you want help while you wait, and make that transition. I will try to help.

I think the Goodfinding CD program will help you, as it is uplifting and encouraging while educating you about the power and importance of your mental focus. I also suggest that you begin the journaling process described on this page, which will supplement the CD program.

The Nurturing Your Inner Child CD is also very good for uplifting and building your sense of self love and overall well being. The companion book, "Serai: Bringing The Children Home" would be good to read as well--it is the ultimate uplifter, and it is designed to show you just how amazing you are.

I wish you all the best as you make these important steps to provide a loving, safe home for yourself and your family.

Many blessings to you,

Dr. DeFoore

P.S. If you got something of value here, we would also greatly appreciate it if you would click the "Like" button at the top left corner of this page.

Join in and write your own page! It's easy to do. How? Simply click here to return to Marriage Counseling Stories.