Now Available! Dr. DeFoore's New Book GOODFINDING
7 Stages Of Grief
Moving Through Denial & Anger
Authored by William G. DeFoore, Ph.D.

The 7 stages of grief were originally developed by the renowned Swiss doctor Elizabeth Kubler-Ross. Many people do not know how to grieve, and that can lead to a lot of problems, including depression and anger.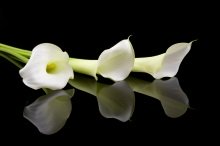 Grieving is a part of life, and it is actually part of love. The more you love someone, the greater the grief when that relationship ends, whether through death or some other form of separation.

Here you will learn about the different grief stages, and especially how to move through the denial and anger stages, where you are most likely to get stuck.
And you definitely don't want to get stuck in unresolved grief. That can become a major barrier to the health and happiness you want.



What Are The 7 Stages Of Grief?


Keep in mind that everyone is a unique individual, and every person is likely to grieve in their own way. However, understanding these stages of grief can be very helpful to anyone dealing with this difficult and challenging part of life, loving and losing.
Do you have a story on grief and healing? Share it with us now!
Here are Elizabeth Kubler-Ross' 7 Stages of Grief:
Shock. This is nature's anesthetic, kicking in immediately after the loss to ease some of the initial pain. It is natural, and yet it is not a good place to stay. When a person stays too long in shock, other normal emotional processes begin to shut down, leading to numbness, coldness and sometimes depression.
Denial. This a kind of mental "shock," in which your mind refuses to accept the reality of the loss. Again, it is natural, but it is not a place to stay. Prolonged denial can lead to numerous other types of problems, with anger, depression and relationship problems.
Anger. This is a big "No!" to the reality of the loss. It is a powerful and in many cases understandable reaction to the extreme pain of loss. Many people move through the 7 stages of grief without experiencing anger or having any anger control issues. If unresolved, the anger stage can lead to depression, bitterness and even anger addiction.
Bargaining. This stage is a kind of confusion, where you actually look for ways to argue or "reason" your way out of the pain of the loss. This, like the other phases of grief, must be worked through to avoid further problems.

Depression. Out of all of the 7 stages of grief, this one is perhaps the "stickiest," meaning a lot of people get stuck here, and don't realize it. As you could see in the above information, depression can result from not completing those earlier stages. It is a dangerous "stopover" in the grieving process, and some folks never leave that place.
Testing. Things start to get a little better here. This is where you are starting to find solutions, ways to move through the stages of grief to resolution and recovery.
Acceptance. Here is the resolution you need. Accepting the reality of the loss allows you to feel all of your emotions, heal and move on to new love and relationships.
By the way, as a professional counselor, I have a slightly different approach to the stages of grief. You can read all about my approach to the grief process and the steps to healthy grieving here.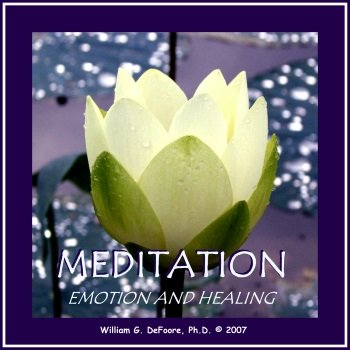 Meditation For Emotional Healing
Have A Story About Grief And Healing?
Do you have a story about your own grief and healing process? If, please share it. Even if it is a grieving issue that you are still dealing with, it might be helpful to others to read about your experience in the stages of grief. Who knows, they might even be able to help you.

Since grieving is an act of love, feel free to write about the love you felt for your loved one, pet or other losses you may have experienced. Help and be helped as you move through the 7 stages of grief.

Feel free to also review our FAQ page (frequently asked questions), to see if your question has already been answered.
What Other Visitors Have Said
Click below to see contributions from other visitors to this page...