The Pain of Losing a Loved One
by Beatrice
(New York)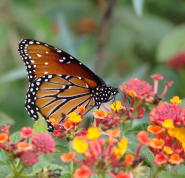 My aunt was the most influential person of my life and I loved her since I was a little girl. She literally changed my life forever. She was one of the most brilliant, vibrant women I ever knew. She was also the longest relationship of my life.

She was on this earth for eighty seven years, most of them good because although her journey in life wasn't easy, she was also the most courageous woman I ever knew and she didn't allow any of the blows of life to lessen her spirit or her appreciation for living. We began noticing changes in her sixties.


She had beautiful teeth and she stopped brushing them because she heard that too much brushing damages the enamel. I scolded her and she went back to brushing them but there would be other subtle changes as well. She loved to talk and talked non-stop, but she wouldn't coordinate as well. She would be telling you a story and jump to the past, making us laugh when we told her "what's that got to do with the price of eggs?"

These were all hints of what was to come and the cruelty of the disease started showing in her early eighties when she began to get paranoid and accuse the tenant of not paying her rent, even though she had signed the receipt. My brother took her to the doctor and he diagnosed early Alzheimer's. He never told her but the diagnosis was devastating to the family.

Fiercely independent, she continued living her life alone with her sick son (my cousin was diagnosed with mental illness in his adolescence) and going on with her daily routine but the quality of it was already diminishing. She wore the same thing, like a uniform and no longer chose the appropriate clothing for the weather.

My uncle and her son who lived in the U.S. chose to abandon her in her worst moment, but I continued loving her and calling her at least once a week from New York. She was no longer the enchanting woman of my childhood but she was still Aunt Yola. Brave, independent, beautiful Aunt Yola. I kept experiencing her loneliness, her brave battle against the illness and listening to her repeat the same things over and over.

She went in and out of lucidness, and in her good days would ask me to come to see her. "Life is brief," she would say. I wanted to remember her as she was so I kept postponing it and postponing it till one day in her last, precious moment of clarity, she said "I beg you, I implore you to come. Come for a day, come for an hour, but come." I went to see her and by then my sister was taking care of her and she was much better, with her hair made up and cream on her beautiful face, but her eyes were sad, and her eyes had never been sad before, they had always shone with life.

I hugged her and told her "I fulfilled my promise, auntie, I've come to see you," and she smiled at me sadly but she didn't know me, not intellectually--but emotionally she did, her heart knew I was there and remembered. I was sure of that then and I'm sure of that now.

We spent precious weeks together and I kissed her goodbye knowing it would be the last time I would ever see her. A year passed and she was doing alright, still talking to me from time to time and saying "when are you coming, when are you coming," and I would redirect her and say "but I came Aunt Yola, I came to see you," and she would say, "But when are you coming again," and our chats would go on this way for months till she took a turn for the worse three months ago and began falling down and hurting herself.

She needed a nurse. Her son, the maid and my sister were no longer enough, and I knew it, so I appealed to her brother and son for help but they refused. My country is very poor and I was already helping my brother, who's always been very needy, so I kept praying for God to take her and not make her suffer anymore till I couldn't take it anymore and told my sister to hire a nurse and that I would stop helping my brother because she needed it more.

They finally hired a nurse who couldn't start till Wednesday, and my beloved aunt died on Tuesday. I had wanted her to go so she wouldn't suffer anymore but the pain I'm feeling is unbearable. She helped everyone and was there for everyone and I feel we weren't there for her. I feel I chose my brother over her and the guilt is killing me.

She saved my life and I could have made her last months bearable, without the pain, the indignity of frequent falls. If only I could go back in time I would have gotten a nurse in January (when everything started to go wrong and she began falling) and tell my brother, "I'm sorry, but she needs me more." I have to live with the knowledge that this wonderful woman suffered needlessly and didn't end her days with the dignity she deserved, and that's very hard to take.




Response from Dr. DeFoore

Hello Beatrice, and thanks for telling your story here. Your story is beautiful, and very sad. Your Aunt Yola was apparently a wonderful, strong woman, and your grief is completely understandable.

From our viewpoint on the outside, this type of decline and death seem horrible, cruel and completely unfair. And that is a totally valid perspective...it's just not complete. The sense of sorrow and helplessness you feel watching her process from the outside is all about your experience as someone who loves her deeply, but that does not define her experience.

Illnesses like Alzheimer's and death itself have a kinder and more compassionate element than we can see from the outside. From your Aunt Yola's viewpoint, you and the life she loved simply faded away from view. I just want you to consider that it may not have been as tragic to her as it was to you.

While that may be only small comfort, it could help you to let go, if it makes sense to you. Letting go is all about love. With that in mind, I strongly encourage you to write Aunt Yola's story, including the story of who she was to you. Honor her with this writing, and make sure you give the reader the picture of Aunt Yola that you hold in your heart.

She loved you, and still does...and always will. You did not short her or let her down in any way. Of course, you feel you didn't do enough, and that is the unavoidable feeling of someone who is watching their loved one fade away from life. Nothing is enough to keep that person alive and well, so you feel guilty for not doing enough. The resolution of your guilt will come when you shift your focus to the joy and beauty of her life and your memories of her.

Grieving is about remembering the love and celebrating the life of the departed. Gradually, shift your focus away from her decline and death toward the wonder and beauty of her life and who she truly was.

And love yourself, Beatrice. The love you feel for your Aunt Yola is a reflection of your own inner beauty and grace.

My very best to you,

Dr. DeFoore

P.S. If you found this to be helpful, please consider making a donation to this site to support our mission to help you become your own best anger management resource.

P.P.S. If you got something of value here, we would also greatly appreciate it if you would click the "Like" button at the top left corner of this page.