Now Available! Dr. DeFoore's New Book GOODFINDING
Help For Angry Parents
Who Want To Help Their Children
Authored by William G. DeFoore, Ph.D.


Angry parents tend to make bad decisions. You must know that, or you wouldn't be here. This is where you can learn to manage your anger and become that good parent that you really are inside.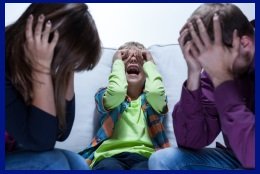 You are truly a good person and a good person in your heart, but your anger sometimes gets in the way of your good decisions.
That is exactly the problem we will help you solve here. The more you put into this site, the more you will get out of it.
And the good news is all that you have to put into it is your time, to read the information and use the tools. You can even tell your own story and ask for help.
Stop the anger now, and be the parent you want to be! 



Are You An Angry Parent?


Sometimes you are angry, and you don't even know it. Here is a short test to help you figure that out:
Are you frustrated with your child a lot of the time?

Do you sometimes think your child has bad intentions--or is just plain bad?

Do you yell, scream, or just raise your voice to control your child's behavior?

Do you hit, squeeze, pinch or push your child while you're angry?

Do you call your child names, or use sarcasm, threats or belittling?

Is your child afraid of you?
If you answered "yes" to one or more of these questions, then you need to work on your anger and your perception of your child. You may not want to hear this, but in my 40+ years of professional experience, I've never met a "bad" kid.
I've definitely run across some disturbed, angry, destructive and self-destructive kids--but I always find that when the angry parents start improving their own emotional health and the health of the family, the young person gets better. This happens every time.



Are You Ready To Be A Loving, Healthy Parent?


Parents who are angry have good reasons for their anger--the important thing is what you do with your anger! There is never a good reason to deliberately hurt a child. There are a lot of good reasons to do things to get their attention--so that you can teach them what they need to learn.
Let's get you healthy! The top priority here is to heal your anger, so that you can use your good heart to make good decisions and be the great parent you want to be.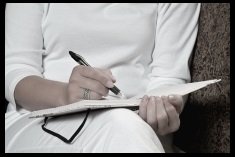 Here is the process I recommend:
Why not take care of your anger right now, once and for all? This audio program, that comes with a bonus Ebook and additional audio, is at your fingertips.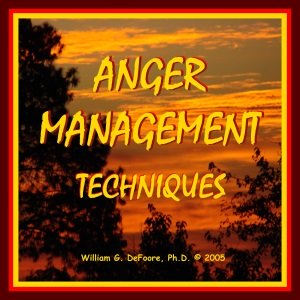 ANGER MANAGEMENT TECHNIQUES:
Healthy Ways to Control and Express Anger
It's time to get it done! And you've got what it takes to do the job. You can manage your anger and the skills you need are right here at your fingertips.

Get to the heart of anger management here, and with practice you will master the skills to make your life and relationships work better. You can do this!

Listen To Previews Now!

Angry parents are not bad people. You have a good heart, and that's why you are your own best anger management resource. You want to do the right thing, and you're in the right place to learn how.
Learn more about dealing with angry parents, (this is especially important for teachers.) 


Want Some Free Online Counseling?
Have A Question Or Story?


Here's your chance to ask Dr. DeFoore about your situation. It can be about your anger, somebody else's anger, or about grief, road rage, anxiety or depression. Tell your story with as much detail as possible, and he will give you some free counseling.

Feel free to also review our FAQ page (frequently asked questions), to see if your question has already been answered.

Then, if selected, the results will be a web page on this site that will help others! So, there you go--help and be helped! By the way, you can be anonymous if you choose, but if you include your first name, it's better.

What Other Visitors Have Said
Click below to see contributions from other visitors to this page...