Here's how it started...
It was years ago, when I was doing group therapy with some new clients in a treatment facility.
They were sitting there vibrating with anger.
These were folks dealing with depression, divorce and abusive relationships, and as I began working with them, something really got my attention. Anger!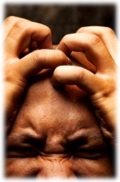 These people were filled with all kinds of emotion--anger, fear and pain, and they were getting no help for these problems...
except medication and talk therapy--which weren't working.
So, I decided to find a better way to help these good people, who were basically just like you and me, going through a very hard time in their lives.
As a result, I came up with some anger management techniques that really work. Now, because you landed on this page, you're going to find out what they are.
One thing I learned is that logic just doesn't work to deal with anger. That's because logic doesn't even touch the cause of anger. And that's why it's nearly impossible to talk yourself or anyone else out of being angry.
With our Anger Management Techniques Audio CD/MP3 download program, you will get the benefit of my four decades of experience, all in a 40 minute program (plus bonuses...see below).
---
About Dr. William DeFoore
My name is Dr. William DeFoore, and as I mentioned, I've been helping people solve their anger problems for over 40 years.

This is a passion of mine, because I see so many suffering so much--and it just doesn't have to be that way. I love seeing people get better, improve their lives, and start creating great, healthy relationships.
You know better than anyone how much anger hurts. And you know how much you want that to change. And I know how to help you. That's the winning combination.
I have all the degrees (B.A., M.A. and Ph.D.), but that's not where I learned how to help folks with their anger. It came from a lot of professional work, learning and life experience. I learned by doing--and that's how you're going to learn too.
---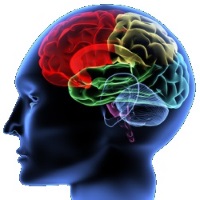 You've Got What It Takes To Stop The Anger
You have a good mind and a good heart, and with this program you'll put them both to work for you, in the best possible way.
Here's a sneak peak at what's ahead for you in this progam:
Discover the secrets of what anger really is and how it works.
Realize you are a good person--and that's why you don't like all of this anger.
Use your total mind power to get emotional and physical relief. Yep, anger lives in your body.
Activate the power of your mind with the techniques of imagery (picturing something in your head). These techniques get your whole brain working to control your anger and break old habits that just don't work any more.
Then we add the physical anger release methods, which gets your body involved, and the healing really hits home.
I have seen these methods work for thousands of people. This is how I know my methods really work:
I see people getting immediate relief
I see people relaxing as they realize they can master their problem
I see people becoming more open-minded, loving and kind
I see people willing to take responsibility and act responsibly
I see them breathing deeper and remembering how to smile
As you know, a lot of anger problems come from relationship problems. This is what I've seen in relationships between spouses, partners, parents and children and co-workers: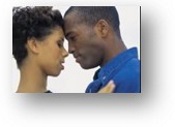 More empathy--the ability to put yourself in the other person's shoes.
The fighting stops--yes, it really does!
Couples are able to save their marriages.
Homes become safer and happier--people stop hurting those they love.
People become the good folks they really are inside!
All of this is within your reach.
Angry People Just Want Things To Get Better
You've had it with what's going on, or you wouldn't be here. Things are getting way out of hand, and somebody could get hurt--or maybe that's already happened. That's how it is with out-of-control anger.
I've discovered something in my many years of helping folks overcome their anger. Want to know what it is?