Now Available! Dr. DeFoore's New Book GOODFINDING
How To Manage Anger
Your Stories & Ideas
Authored by William G. DeFoore, Ph.D.


You'll find some great ideas about how to manage anger here, from other visitors and from Dr. DeFoore. Here's your chance to get some answers, and maybe offer some of your own.
Just use the form below to describe your best anger management techniques or anger management strategies. The more detail you can provide, the better.
Feel free to tell the story behind your example, giving the reader plenty of background.

Helping others is one of the best ways of helping yourself.
Get started right now by telling your own story, and get some help right here on this site. You can also read others' stories, and get some different viewpoints. 



Ask Or Tell Others How To Manage Anger


When you find out how to manage anger, it will be easier for you to help others as well. It's a proven fact. When you get better, you're in better shape to help others to become their own best anger management resource.
Here are the easy steps for you to take:
Just write about what's wrong, and how it's affecting you
Give as much background detail as you can.
Ask for what you want, and be as clear and specific as possible.
This is really not so much about managing anger as it is about:
How to understand anger
How to find the story behind your anger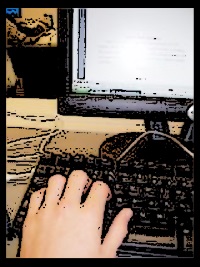 How to heal the emotional wounds that gave rise to your anger in the first place
How to express anger in healthy ways
If you don't want to tell your story or ask your question just now, just return to the menus on this page, and search for what you need.
This entire web site is dedicated to helping you understand, heal and manage your anger in healthy ways. The most important thing is that you believe in yourself and don't give up. I am absolutely certain that you can heal your anger, because I've healed my own and helped thousands of clients heal theirs.
What does it mean to heal your anger? It means that it works for you and not against you. It means that all of your emotions (including your anger) fuel effective action, on a consistent basis. Your anger actually becomes your ally, empowering you to fulfill your vision.
You can do this. Tell us your story now. 
Want To Find Out How To Manage Anger?
Do you have a story or question you'd like to share? Please do!

Other visitors like you will benefit--here's your chance to get involved. You will have a whole page dedicated to your story, if accepted.
What Other Visitors Have Said
Click below to see contributions from other visitors to this page...