Slap In The Face
by Sarah
(Chicago)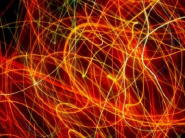 My parents divorced when I was very young, about 5 or 6. I never really got angry about it though, I was sort of indifferent towards the situation. I am now 17 and I have major anger issues. I am sarcastic, critical, self conscious, abusive, and many other things that are on the list of symptoms for anger issues.

Even when I am joking I am cynical and sarcastic and I hit. I actually hit, like a 3 year old that never learned not to.

Recently I got into an argument with my best friend. I had told him a secret someone else had told me about a girl who was two timing 2 guys. My friend told one of the guys who he was also friends with.

I got so mad at him for committing the same crime I had that I slapped him clear across the face as hard as I could. A few days before that he had had his wisdom teeth pulled so he was extra pissed.


Now my best friend doesn't want to be friends with me anymore. This fight sounds like a bunch of seventh graders I know, but it happened. So now I decided to seek out help. But I have no idea what to do about my friend. And I really wish I could find a quick fix to this. What should I do?




Response from Dr. DeFoore

Hello Sarah, and thanks for telling your story here. You are smart and healthy enough to know that your anger and physical aggression towards other is not good and has to stop. I congratulate you for seeking help.

I don't know if there's a quick fix for this, but I think that if you follow my recommendations you will get some good results fairly quickly.

Anger like you describe comes from some kind of past trauma (such as your parents' divorce), or bad role modeling, or both. Either way, you will benefit from doing the journaling described on this page to review your past experiences.

I also recommend you start the anger journaling described on that same page right away. .

If you had trauma from your past that you are able to recall, use these imagery processes for emotional healing, which will give you some relief and resolution.

It will also help you a lot, Sarah, to do the positive journaling described on the journaling page, to begin shifting your focus to what is good, right and working in you and the world around you.

These are tools that you can use the rest of your life, if you choose, to manage your emotions.

You can do this, if you set your heart and mind to it.

Never, ever give up on yourself.

My very best to you,

Dr. DeFoore

P.S. If you found this to be helpful, please consider making a donation to this site to support our mission to help you become your own best anger management resource.

P.P.S. If you got something of value here, we would also greatly appreciate it if you would click the "Like" button at the top left corner of this page.