Before You Judge Yourself, Assess Your Situation
by Ranny
(NC)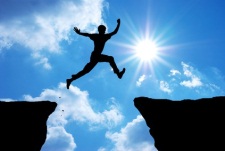 First let me say that I recently was ordered by a court to get an anger assessment. I have no problem with that and actually welcome it. I take responsibility, in spite of provocation, for forcing a door open on my home and causing damage to it.


My wife and I were separated. I just found out she had lied to me and had another man staying at the house. And just prior to going in and locking the door, she had threatened to get a gun if I ever came back. I should have just left.

Six months prior to this, I had just been released from a 21day stay in the hospital from Congestive Heart Failure, and complication from a heart ablation. I was released on Christmas Eve to a wife I thought I would always be with. We were told by hospital counselors that anger and depression might be a side affect of my condition.

Two days after Christmas, my 25 year old step son, who had just moved in with us until he and his girlfriend could find jobs, started an argument, and threatened me with "in the condition you are in, I could hurt you bad." He attacked me.

I got control of him easily and warned him to leave or else. I never struck back, only held him until he stopped. However, he still called the police, filed charges and that night, freshly out of hospital, I was arrested.

My wife upon coming home, only believed her son, refused to make him leave our home. Refused pleas for her and I getting counseling, and told me to get out.

Am I angry? Hell yes. Will I retaliate? The thought has strong pulls, but I hope to understand the dynamics of "why," and move on to a better future for me. I deserved and deserve better.

Point of this to me is that sometimes situations demand anger to "see the light." Imagine a woman in an emotionally abusive passive aggressive marriage. She has repressed appropriate responses to keep the peace. Certainly a "flash anger"response may be the beginning of her breaking out.

Or a parent that has just found out their child was victim of sexual abuse. Extreme anger would be appropriate.
So, sometimes, an incident on the surface may appear inappropriate, but given the circumstances, may actually show restraint.

So, if you are finding yourself angry, maybe the answer includes not only changing the way you handle it, but changing your situation.




Response from Dr. DeFoore

Hello Ranny, and thanks for telling your story here. I think you offer some interesting thoughts here. I agree with you that anger can be a part of waking up and breaking out of a dysfunctional situation. Sometimes, healthy anger is a step in exactly the direction you need to go.

As in your case, that anger--in order to be healthy, has to be directed into constructive action that actually improves your situation without unnecesary harm to anyone.

I think your submission will be helpful to other readers.

My very best to you,

Dr. DeFoore

P.S. If you found this to be helpful, please consider making a donation to this site to support our mission.