Anger Management
That Works For You Not Against You
Your anger management resource is right there inside you, and I'm going to help you take advantage of the resource that is your good heart and mind. When you're angry, you're probably blaming somebody else for how you feel. This is normal, but it just doesn't work
You can't get those other people to change (I hope you've figured that out by now...) so let's look at what you can do. When you use the tools we provide here, you're going to get smarter and stronger. You'll learn to make your anger and all of your emotions work for you, not against you.
You have a lot more freedom to change your situation and control your anger than you think you do. Take a look at what we offer here, and you'll see what I mean.
How is this going to make you smarter? It goes like this...unhealthy anger shuts down the smart part of your brain, and healthy anger gives you more access to your brain's power.
The anger management resource inside you is your good sense and good heart working together.
You will find everything you need right here on this site to deal with your own anger issues, and to deal with the angry people around you--adults and kids alike.
If you don't find what you need on this page, just do a search at the top right of this page.


Here is a brief overview of what we offer to get you started:
On this site you will:
Find the story behind your anger, and retell it using your intelligence and good heart.


Learn tools and techniques to heal your anger management problems and create healthy, loving relationships.


Become the good person you want to be...the person you truly are inside.
Your good heart really does matter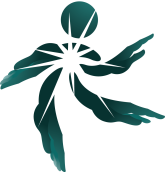 How do I know that you have a good heart? Because you're here, reading this. You wouldn't be on this site looking for help if you didn't want things to be better. I also know your heart is good because of my professional experience.
I've seen thousands of folks heal from their anger management issues, anxiety and depression. I watch them going deeper into who they really are, into their compassionate, loving heart and their basic good sense. This happens again and again, no matter how angry or upset the person was when they first started counseling.


So why so much anger management?
Everyone has anger, but it's not always a problem. Anger management problems may show up if:
You were a victim of abuse, neglect, abandonment (or all three) when you were a child.


You were exposed to a lot of bad role modeling from parents or other caregivers.


You were spoiled as a child, giving you a false sense of entitlement that no one can measure up to.


You have experienced extreme trauma or grief in your adult life, and have not been able to heal from it.


You have developed a negative view of other people and the world around you, keeping you irritated and angry all of the time.
Testimonial
"With exceptional communication skills, Dr. DeFoore can quickly get to the heart of the issue and then create shifts and movement very efficiently. I have referred many people to him with great results."

- Chris Lucerne, Master Certified Coach
I'm Dr. William DeFoore, and I have 40+ years of experience as a professional counselor, author and speaker on anger management, healthy anger and related topics. I believe in the unlimited capacity of each human being to overcome their problems and reach all of their goals.
OK, let's get started. Follow the links on this page, or do a search for the answers you need. No problem is too big for you to overcome. You can do this!