Out Of Control Boy
by Ms. E
(Montgomery, AL)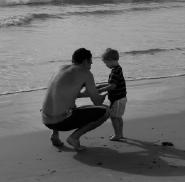 I have a 7 year old boy. He does not like to be told what to do by other adults. At school, his teacher tells me that in the mornings he walks into class with a mean hateful look on his face. He will try to hit and pick at the other kids. When she gets at him, he will start crying and yelling in the class. If she tells him that she will call his mom, he will go into a rage of crying, yelling and kicking on the floor.

In the after school program, he was asked to do his homework and he did not want to. He was instructed again to go and do his homework, and he started crying, telling the after school worker to leave him alone. When she stated that she was going to call his mom, he went into a rage of crying, yelling, kicking on the floor and saying do not call my mom. He then called one of the other workers a bad name and went into a corner and pushed down a speaker, breaking it.


This child has been having these problems since he started school 3 years ago. He is presently on ADHD medication, but nothing seems to work. Can you please give me some ideas on what to do with an out of control child?
A fed up mother.
Response from Dr. DeFoore
Hello Ms. E. Thank you for writing your story on this site. I will try to help you with your son, and I'll ask other mothers to help also.
First of all, I want you to read
this page on child anger management
. As his mother, you have more power to help him than anyone else. Whether you see it or not, he is a good boy. Children act the way he's acting for a reason. On the pages I referenced above, you will find various methods of disciplining angry children that
do not involve hitting them or punishing them physically
in any way. If he is being hit or punished physically, that will only make the problem worse.
He needs firm guidance, and he needs to be treated with respect. It is possible to be calm, loving and firm with a child all at the same time. You also need to be able to control your own anger--assess your own anger with these
anger management worksheets
to see where you are in your own anger management.
The best gift you can give your son is a healthy, loving mom. You also need to believe in him, and believe that he is a good child, in need of some loving guidance and help.
He needs one-on-one loving, kind attention from an adult. Ideally, his father, uncle, big brother or another older male. Also some pure fun time with you would be good. If the only message he gets from adults is "stop that, don't do that, etc." he will decide he must be bad, and he'll act bad. He needs to get the message that he is good, not once, but over and over.
When you talk to his teacher, talk about him in positive ways, and encourage her to believe in him. Discuss his strengths and good qualities, and tell him what those are. Focus on what is good and right about him. Keep a chart of good behavior on the wall at home, and give him rewards for doing the right things. Ask his teacher to do the same thing at school. Praise and positive rewards work much better than punishment.
Never, ever give up on him. If you give up on him, he'll give up on himself. You will become a better person yourself by learning how to love and care for your son.
I wish you all the best in your efforts to be a good mother,
Dr. DeFoore