Now Available! Dr. DeFoore's New Book GOODFINDING
Workplace Violence Prevention
Using Anger Management Strategies
Authored by William G. DeFoore, Ph.D.


Thanks for taking this action for workplace violence prevention! This is a problem that can be solved, whether you're the one who's angry, or whether it is someone else.
Violence solves nothing...it only makes everything worse. But you already knew that...let's look at how you can prevent the violence from ever happening, which is the best possible approach.

Worried About A Coworker's Potential For Violence?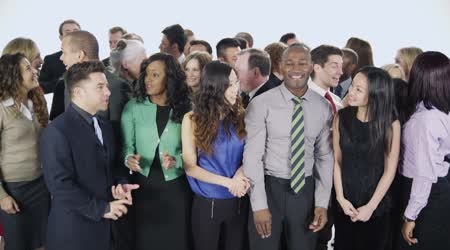 This section is to help you deal with other people's anger and potential for violence in the workplace.
Let's jump right into  how to prevent anger from becoming violence in the workplace:
Keep in mind that it's not just anger in the workplace you are worried about. Some people might be angry, but keep it to themselves, or deal with it in healthy ways. The person you're really concerned with is the one who is likely to become critical, accusatory, aggressive or violent.
Look around among your co-workers and ask yourself the question, "If anyone in this group were most likely to become aggressive or violent, who would that be?" Who is the most likely to have uncontrolled anger? Most of the time you will know immediately. If not, ask some of your friends what they think. Chances are that person will be someone who feels misunderstood, victimized, rejected, badly treated or discriminated against.
Here's where your courage comes in...spend one-on-one time with the most unhappy and isolated of your co-workers. Get to know them and make them your friend. Of course, you may have to overcome some of your own internal barriers, biases and fears to accomplish this successfully. 

Workplace violence prevention

 takes commitment, courage, and 

your good heart!
Reflect what you have heard them say. You don't have to agree, disagree or solve their problem. Just hear them and tell them what you have heard them say, using phrases like: "OK, what I hear you saying is..." (then repeat their exact words--it is hearing their own words coming back to them that helps to calm them down.) This may seem like a small thing, but it is actually one of the most effective anger management strategies for workplace violence prevention.
Then say something like, "I hear you." "I see where you're coming from" or "Thanks for telling me what's going on." Many angry people need you to hear them more than anything else. Just knowing someone cares enough to listen and empathize may be enough to calm many angry co-workers and prevent workplace violence. You will also benefit from learning the conflict resolution skills.


Workplace Violence Prevention Strategy


If you are in a group of co-workers that is healthy enough to embrace this person, invite him to join you for lunch, or go to a party or a ball game. The idea for workplace violence prevention is to include the angry, upset or isolated co-worker in your activities--because it is often feelings of being excluded or even hated that give rise to workplace anger management issues, aggression and violence.
You might try being playful and humorous with those who are having a rough time--although this can backfire if you don't already have a good sense of connection with this person. If you think there's a chance it could bring a smile,

Tell a harmless joke--meaning, avoid humor that is at someone else's expense.
Put a flower on his desk or in his workstation
Rearrange something at his workstation in a humorous way--again, this can only work if you have a positive connection with this person!
Put a toy or smiling face somewhere that will surprise her and maybe bring a laugh.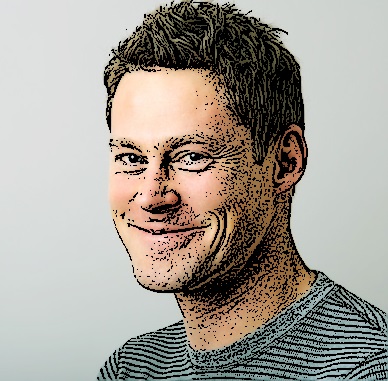 If you have the opportunity or authority to do so, put this person on a committee or offer her a position of leadership on some task. You might even invite them to a meeting to discuss workplace anger management or workplace violence prevention.
Unless you believe it would do more harm than good, inform management or your own superiors of your observations and concerns. This is a sort of last resort choice for workplace violence prevention. Only choose this option if you can't do any of the above, or if you have tried and had no success.
Workplace violence prevention is a big job, and it includes many aspects of taking care of employees' body, mind and spirit. Learn what the Department of Labor offers on workplace violence.



What If You're The Angry Person At Work?


Congratulations for taking responsibility for dealing with your own anger in the workplace! First of all, consider these points:
You have good reasons for your anger, but they may not be the ones you're thinking about. There are often deep-seated reasons for anger, and workplace violence prevention depends on getting to the bottom of those. Learn about repetitive anger and rage patterns and how to deal with 

anger and rage addiction

.

Even though you may feel like a victim, you actually have lots of choices, and you've come to the right place to learn what they are! You have both freedom and responsibility, and this page is all about offering you choices.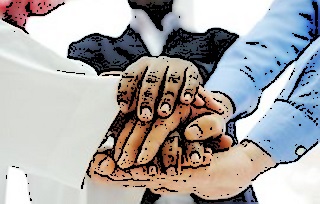 Blaming others for your workplace anger management issues will get you nowhere. I'm sure there are other people around you, maybe your boss or supervisor, that really get under your skin, but that doesn't make them responsible for your anger in the workplace. Learn about 

healthy alternatives to getting revenge

.

Other people are responsible for their actions, and you are responsible for your reactions, which includes your anger and angry behavior.
The good news is with responsibility comes freedom -- the freedom to respond in a way that works for you and doesn't get you in trouble. When you exercise your freedom and responsibility on a consistent basis, you will be successful in your own workplace violence prevention.
Ready to take action to get some help with your anger right now? Great! Make your workplace a positive place by becoming a Workplace Goodfinder today!
Do You Have A Story
About Workplace Anger Or Violence?
Do you have a story about this? Share it! Your submission will become a web page that others can view, comment on and learn from. This is your chance to help and be helped!
What Other Visitors Have Said
Click below to see contributions from other visitors to this page...