Now Available! Dr. DeFoore's New Book GOODFINDING
Free Anger Management
Help And Information
Authored by William G. DeFoore, Ph.D.

Dr. William DeFoore offers you free anger management worksheets, tests and guidelines to help you, your family and co-workers. We want you to have all of these free opportunities to manage your anger in healthy ways, so that you can be safe and create more safety, love and joy for those you care about.

When any one of us gets better, we're all better off. When you help yourself, you're helping everybody around you.
So, help and be helped by telling your story or asking your question.
If your submission is accepted, you can even get some free anger management counseling in the process!
Your question or issue will go on a web page, and if appropriate, Dr. DeFoore will respond and you will have a page like one of these. And it's all free!



Free Anger Management Help And Information


Here's what you get:
Every bit of the information on this site is free! Just go to the top of this page and select "Site Map," and you'll see a list of the web pages on the site. Here are some examples of the kinds of valuable, helpful information you will find:
Free Online Counseling From Dr. DeFoore, when you share your story or question using the form at the end of this page. Dr. DeFoore will read what you've written, and if selected, your contribution and his response will be a new web page on this site!
Anger Management Tips, that will give you some quick relief by telling you what anger is, why it's okay to have it, and what to do to keep it from hurting you and those you love.
Anger Management Techniques, which guide you through a step by step process that will give you quick relief from your immediate anger and point you toward some resources for lasting control.
Relationship Help, which will help you with your marriage, love relationship, or your relationship with your child or adolescent son or daughter. Also learn what to do about abusive relationships, or get advice on divorce.



Newsletter, Worksheets And More


Our Healing Anger Newsletter is free, and when you sign up you get a Free E-book entitled Anger Management Techniques. Learn more about the E-book and subscribe here. The E-book includes: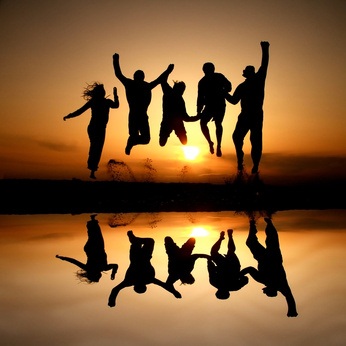 A complete Anger Management Assessment that will help you know exactly where you are with your anger level, and what you need to do
A detailed list of Anger Management Techniques that will give you quick relief and point you towards lasting control
Communication skills that will help you with conflict resolutionand guide you in healing your personal and work relationships
Also on this site, you get not one, but three free anger management worksheets,which allow you to test your anger level and emotional balance. Here's a list of the anger worksheets:
Quick Anger Test, which is fast and easy, and lets you know just where you stand and whether you really do have an anger problem!
Anger Management Assessment, which gives you a deep and detailed assessment showing your escalation patterns, the level of your anger problem and how to create lasting control
The Emotional Balance Sheet, which shows you a picture of your emotional wellness and lets you know where your energy is going and how you can increase your positive emotions!
And, as if that was not enough free help, you can listen to free audio previews of all of these Anger Management audiobooks now! 
There's more free anger management stuff here. You can schedule a free 15 minute telephone consultation with Dr. William DeFoore by going directly to our Contact Page.
So, there it is! Tons of free anger management information, assessments and guidelines available at your fingertips, free Ezine newsletter, free audio previews, and a free Anger Management Techniques E-book when you subscribe to the Healing Anger Newsletter!


Want Some Free Online Counseling?
Have A Question Or Story?


Here's your chance to ask Dr. DeFoore about your situation. It can be about your anger, somebody else's anger, or about grief, road rage, anxiety or depression. Tell your story with as much detail as possible, and he will give you some free counseling.

Feel free to also review our FAQ page (frequently asked questions), to see if your question has already been answered.

Then, if selected, the results will be a web page on this site that will help others! So, there you go--help and be helped! By the way, you can be anonymous if you choose, but if you include your first name, it's better.

What Other Visitors Have Said
Click below to see contributions from other visitors to this page...