I Don't Feel Loved Any More And My Husband Won't Work
by Veronica
(Blytheville Ar)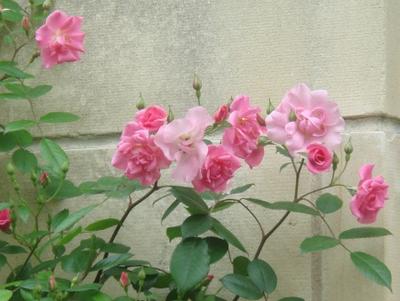 I'm with my husband of 9 years. We have our up's & down's but here recently it's been ridiculous. I don't think my marriage is gonna last much longer.

The problem is the last 6 months he has gotten where he wants to call me bad names and he knows that it hurts me so bad. I just don't understand here lately why he has been treating me like this he knows how to push my buttons & I have got to where I can't control my self on my anger & I have been putting my hands on him but he will put his on me as well.


But I don't want a relationship like this. I don't want to be with him anymore because he won't work. All he does is depend on me. It's too much stress on me.

But I feel stuck because his parents are dead & he has no one but me & my family. And plus our 7 year old would be crushed. Anyway, my questions are, how can I start dealing with my situation better then fighting? Should I just try to go ahead and move on? By the way he is 31 years old & I'm 23.





Response from Dr. DeFoore

Hello Veronica, and thanks for telling your story here. Your situation is not easy, especially since you have a 7 year old. However, since your husband is not working, and abusive to you, you may not have much choice. It is extremely difficult to live and raise a child under these circumstances, and it's very unhealthy for everyone concerned.

In answer to your two questions: To start dealing with your situation better than fighting, read this page on relationship advice, and follow the guidelines you find there.

In response to your second question about moving on, that is a question only you can answer. Ending a marriage is a very big decision, and staying in an abusive unhealthy relationship is also a big decision. I encourage you to put your own needs and the needs of your child above your husband's needs. He's responsible for taking care of himself as an adult, as you are. But your son depends on you.

Make up your mind that you're going to create a happy healthy life for yourself and your son, and if your husband can participate and contribute to that, then he's on board. If not, you may have to consider moving on. Again, that's up to you.

Believe in yourself, Veronica, take the next best step, and the next, until you are in a better situation.

My very best to you,

Dr. DeFoore

P.S. If you found this to be helpful, please consider making a donation to this site to support our mission to help you become your own best anger management resource.

P.P.S. If you got something of value here, we would also greatly appreciate it if you would click the "Like" button at the top left corner of this page.