What Should I Do About My Husband And His Anger?
by Marianna
(Australia)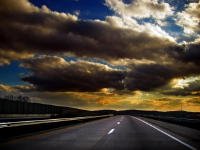 I would like to get some advice on this topic. When I met my husband, he was a funny, relaxed, caring person. When we moved together he was helpful. I know I can trust him, and he never would cheat on me and going out with other girls.


***z-google468x60.shtml***
He does not drink at all. Growing up in a family where alcohol was an issue indirectly makes me appreciative that he does not drink at all. We have a beautiful daughter together.
I knew he had problems with depression and he takes medication every day (Lexapro – half a tablet every day). This helps him feel better. This going back to his childhood age, the way how he has been bought up. That was his reason why he never married an Australian girl.
I am from Europe and very family oriented (family comes first), very rich in culture. Things started to change when we had our daughter. From my culture I am not able to do what the Australian women do, as I believe that strong connection between mum and bub lies in the early childhood.
I always looked at what is good for my little one, for example when she could settle with co-sleeping then this is what I did. I read for her before she goes to sleep.
A year ago started that he is not able to handle and manage his anger. He loves footy (Australian football), and there is a team which he hates. My little one was a few weeks old, when he started to scream in the garage and punching things, that my little one woke up and started to scream.
When he calmed down I explained him what he did, and told him if he cannot manage his emotions over a stupid game, than I will disconnect the electricity and disconnect the sport channels. Then things got better.
Now especially when it comes to end of term, semester, year and the pressure is full on, he is not able to manage the pressure and comes out in the form of anger.
It happened this year in June, after a hard time, having a miscarriage with my second one decided to go back to my home country, just moving away from everything. We had a flight through Dubai with a stopover in Dubai. After traveling with a 22 months old 16 hrs and sightseeing the whole day, she got so tired that she could not wait until they serve the dinner (took an hr) and I could not finish my dinner properly. He wanted to force her into the pram when she just was screaming.
As a European mother, child comes first. I told him to eat, and I will eat once she is sleeping. He got so angry that he left the table and started to scream and punch and slam the door in the hotel room (in front of our little one, and my mum). Even though he apologized for this behaviour it was quite scary at the time.
This anger happened again towards the end of term in September, when we went on some excursion. Having a good day, my little one got tired and did not want to sit neither in the pram or in the car. He wanted to push her in, with power. At the end I got her settled in the pram, but another anger break out when he was screaming in the public like an idiot.
Now end of year is coming and finishing his teaching within two weeks another break out happened. I told him in the morning, that please do not give cold milk to our little one. No1 she does not like it this way, No2 is not good for the teeth either. He loves drinking everything as icy cold, but our little one does not like it. He did not say anything just walked away.
We were driving to the local shopping centre, when someone pulled into front of us. He started to changes his face and saying something under his nose. He could not find parking downstairs and started to have a go at me that that is why I told you to come yesterday evening. However I did not want to go to shops at 8pm and anyway I could not get fresh flowers. He had to drive upstairs and there was plenty of parking.
He parked the car and started to have a go with me and screaming at me, when I did not say anything. Than my mum asked whether we bought some bags. He had a go with me that is great we talk behind his back. Mum cannot speak English so I have to talk to her in my mother tongue. All this happened in front of our daughter and my mum. I said to him ok than you will walk home because I am not going into the shops with you.
He had to walk home in the rain, but he could clear his head out. He took extra medication and went to sleep. Fortunately we had to go to a party so I did not have to see him all day.
Now I got to that stage that I had enough with his anger and I am not happy at all. If I did not have my daughter I would have kicked him out on the second occasion when it happened. My personality is, when somebody gets too hard work I just simply walk away to have my peace.
Fortunately I am financially secure, have a good paying job and the house where we live in, it is mine, I bought it before our marriage, before knowing him. So in that sense I know I do not rely on him and that is not a holding back power. The only thing that holds me back is my daughter that she loves her dad so much. However if he does not change or try to do something about this then our relationship won't work.
Besides this he does not help anything around the house anymore. As a consequence I have no time for him. As I dedicate any spare time to my daughter. When I am not working and I am not doing the household chores I am with my daughter. He does not realize if he helps around the house I do have less things to do and I will have more time for him.
Unfortunately I grew up in a tidy clean house, and I cannot live my life in a pig and dirty style. He does not come to my friends' party, because he cannot speak my mother tongue. However my friends can speak really good English. I go with him to his friends' party even though I found it so boring. There is no joy and happiness, they have little clicks and they do winging about others or they talk about footy or cricket, which I am not interested in at all.
In our party there is fun, joy, happiness, music, and we talk each other without knowing each other. We do cook homemade meals, and not take aways. The problem is we do not do things just two of us. Even though my daughter has gone to sleep and sometimes earlier than she usually does, we do not use this time. His interest is very narrow and only interested in footy, cricket, crime channels, Seinfeld type of comedies.
I am not interested in any of these. He never thought ok we have an early night let's watch some movie. We do have movie channels, and the only time when I am able to watch on it anything is late night when he went to sleep. Sometimes I sat down to watch crime but not anymore because it is always me who has to give in. I rather do some cleaning or I am on the computer or I go to sleep thinking what should I do. Should I leave him or not. And honestly if I meet someone who could change things I am not sure I would resist anymore and saying I am married because I had have enough so much and sometimes I just take the easier solution walking away.
I apologize that it became so long. What would you suggest how I could get him to do some counselling as the medication itself does not seem to work anymore.
Response from Dr. DeFoore
Hello Marianna, and thanks for telling your story here. I'm really glad to hear about the positive things in your life. I also understand your concerns about your husband. I encourage you to read and follow all of the guidance on this
FAQ page
.
Focus on the good in yourself and your life, and make up your mind to keep yourself and your child healthy.
My very best to you,
Dr. DeFoore