Now Available! Dr. DeFoore's New Book GOODFINDING
Scared Of Divorce Before We Even Take The Plunge Into Marriage
by Anonymous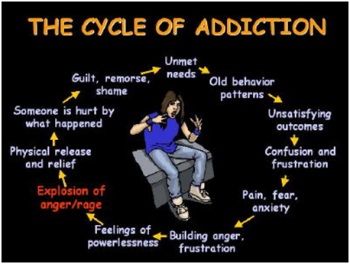 My partner and I have recently got engaged. We have been together for almost four years and we have had extreme ups and downs throughout our entire relationship. I come from a really loud and rambunctious family and he comes from a quiet and reserved family.

We just had a fight about something half an hour ago and he said something that really struck a chord with me..."you need anger management". He also said that I am the one who always starts the fights and I replied with well if you didn't do things that triggered my anger and pushed my buttons I wouldn't fight with you.


Then I read what it said above on this website (about people blaming others for their own anger) and that really struck a chord with me. I am really scared that we will eventually get divorced because of my rage addiction. I can't see how anyone could stick around with someone who is constantly yelling and getting pissed off.

He always tells me that when I yell I don't make any sense...and I always thought that I was making myself perfectly clear. But after reading above, I realized that rage addicts often don't make sense when they are yelling and now I see that maybe I'm just so submerged in my rage that I cannot see clearly.

I need help. I really love this man and I want to make our future marriage (and current relationship) work. I really think he only has so much patience with me before time runs out and he gives up.

Any suggestions as to how I can control my rage? Tips?




Response from Dr. DeFoore

Hello, and thanks for telling your story here. Congratulations for taking responsibility for your rage. That is the first step. Now the next step is to take action and follow through.

Be aware that the methods I suggest may or may not be enough for you to reach your goals. Try these techniques, and if the problem continues, you may want to consider calling for some counseling.

You will find a full breakdown of the exercises you need to complete on this FAQ page. Be sure and follow all of the instructions carefully and completely, to get the maximum possible benefit.

You might also want to consider these online anger management classes, which are highly effective, and offer a variety of different programs to choose from.

Your rage addiction is unconscious, and these techniques are designed to help you bring it into consciousness where you can more freely control and manage it.

You're a good person, and that's why you are seeking help. This rage is not an accurate reflection of who you are, and you know that, which is why you want to change.

Believe in yourself and the goodness of your heart, and never give up on your goal to be emotionally healthy.

My very best to you,

Dr. DeFoore

P.S. If you got something of value here, we would also greatly appreciate it if you would provide a written testimonial about the site, Dr. DeFoore's help, or one of our products.

Join in and write your own page! It's easy to do. How? Simply click here to return to Anger Management Stories.