Now Available! Dr. DeFoore's New Book GOODFINDING
Need To Fix My Abusive Fiance
by Ali
(Vancouver, B.C., Canada)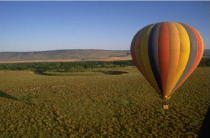 My fiance often verbally abuses me and his 14 year-old daughter. I'm not sure if it is a cultural thing but he seems to think he is right. And his mom has never told him it is wrong to say bad things to people so maybe it is a cultural thing. He is Vietnamese.

I am a very strong person and I do love myself, but need to try and fix his problem. I wish not to leave him because he can be good to me and I know that it is him that has the problem so that even if I do leave him, his problem will not be solved.


I suppose I love him and so that's why I care. How do I help him fix this problem. I know that the first step is to make him realize he does have this problem. It's as if he has low self-esteem because he constantly says that I should be with a better guy and not him. Which allows himself the excuse to be verbally abusive.

He constantly says that I have a bad mouth and that no one likes me, and that I have a bad mouth when I'm drunk, and that his mom doesn't like me. He constantly says that he has many other girls waiting for him who are better than me. I don't believe any of what he says but it's still unhealthy. What should I do?

Response from Dr. DeFoore

Hello Ali, and thanks for writing your story here. It is great that you want to help your fiance. I will try to help you.

First of all, you can't fix his problem. He has to want to fix it himself, and it sounds like he is not serious about addressing his issues. It sounds a little like you're in a kind of battered person syndrome.

Are you looking adequately at yourself and your part of this? Do you have a drinking problem? If you're not fully addressing your own issues, you can't do anything for anyone else.

Here is a web page from this site that is designed specifically for people in your situation:

how to deal with abusive relationships

Read this page, and follow the recommendations that seem to fit for you. I'm sure you will learn a lot and get some good guidance.

My very best to you,

Dr. DeFoore

P.S. If you found this to be helpful, please consider making a donation to this site to support our mission.

P.P.S. If you got something of value here, We would also greatly appreciate it if you would provide a written testimonial about the site, Dr. DeFoore's help, or one of our products.

Join in and write your own page! It's easy to do. How? Simply click here to return to Relationship Advice Stories.