My 13 Year Old Terror
by Mandy
(Tx, USA)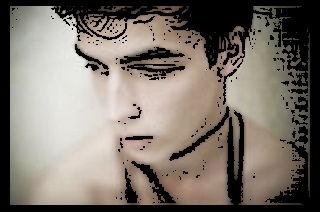 I'm a mother of a 17 year old daughter and a 13 year old son. My son has been very angry for some time now. Neither I nor my husband can figure out why.

When he gets angry he kicks the walls, throws things, cusses, tells people to shut up, makes us get out of his room. I mean he's just so hateful. We had to pull him out of school and homeschooling him because he wouldn't go. He would kick and scream and my husband and I thought if we were to call the cops and make him go that it would really mess his head up even more.

Him and daughter don't get along at all. He's very mean to her. Calls her names, mean to her friends. It's just unbelievable. I was diagnosed with epilepsy about 5yrs ago. So we at first thought that's what was going on. He was just scared something would happen to me. But even now with him home nothing has changed.

He's a very nervous kid. He never wants to go stay overnight anywhere, always wants to be with me and my husband. We literally cannot go on our front porch without him following.


He still sleeps in the same bed as us. And he really needs to get out. He does nothing we ask him to do.
He's just lazy. But only when it comes to helping us. As far as athletics, he loves basketball, he loves working out, and that Xbox is his pride and joy. But if we take it away as punishment it's almost like he goes crazy. He says he wants to die. Just ridiculous things. I mean after he says that he wants to die, he apologizes and says he doesn't mean it.
Please someone help. I'm at my wits end and so is my husband. We don't have insurance on the kids as of yet since my husband just switched jobs. And I really don't want to put him on medication. But I have to do something. Please any advice from anyone would be so greatly appreciated. Thanks a lot.