Now Available! Dr. DeFoore's New Book GOODFINDING
My 11 Year Old Daughter Has Been Threatened At School
by Anonymous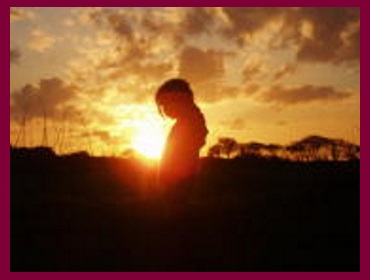 My 11 year daughter had a very concerning incident at school on Friday. My daughter is an outgoing, smart, beautiful young lady full of life. The first week of school she told her older sister and me that the boy she sits next to in her math class gave her a bad vibe. I asked her to explain, and she said that just the way boy looks at her makes her get a funny feeling in her gut and it gives her the creeps.

I told my daughter she should always go with her gut feeling and she should talk to the teacher in private and ask for a seating change. Which my daughter did. The seating change was granted. The next day my daughter did not attend school because she pulled a muscle in her leg. She went to school the following day and was approached by several students stating that this boy is telling people that he is bringing a gun to school on Monday and first he is going to kill my daughter, then he is going to kill the vice principal then he will shoot up the school.

My daughter was extremely scared went into the restroom and vomited. When she pulled herself together she went straight to a teacher and explained what was being said. Please note the kids that reported this being said are all good kids, not the kind of kids that would make something like this up. I was called and went to the school right away. After being filled in on the situation, I asked what is being done with the boy. I was told that I'm not allowed to be given that information, and that all they can tell me is that they will follow school procedures.

I asked if the boy would be attending school. I was told that he would not be at school for the rest of the day and would not be at school on Monday. But that the principle is only allowed to suspend a child for up to 5 days. Anything more than that needed to go through the superintendent. I was also told that the school needs to not only look at the safety and concerns of the 461 students at the school but they also need to make sure the boys' rights are addressed.

First let me say the boy does need to be evaluated and receive the appropriate help. At the same time my main concern is my daughter and all the students at the school. This boy made very clear comments and threats in what he wanted to do and the order he wanted to do it in. The police were called and a report was taken. But once again I was told there is very limited information that can be given to me.

This is very frustrating. We pulled our daughter aside the day after this all happened to let things settle down a little, we asked her how she felt, and whether she felt like this boy was a threat to her. If she felt like this could happen. She told us that she feels like he could do it. And she is concerned.

Please help. What are my daughter's rights? Why should my daughter have to change schools to feel safe when she has grown up with these kids since kindergarten? How can this boy be allowed back at school? Is he going to be searched every day? We are very concerned parents and would like some help with our situation.