Mother And Daughter Relationship
by Anonymous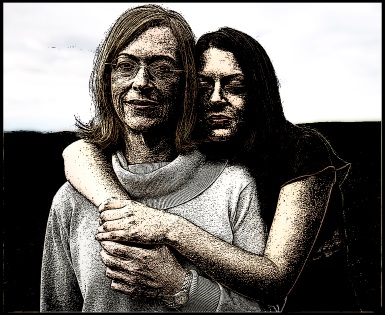 So for my entire life my mom has been bitter about my dad leaving her for someone else when I was younger. This has allowed my mother to be distant from my life experiences and things I am really interested in because my dad's family is involved.

I have been emotionally abused by my mother since I was 10 years old. All my life she talks about her life and how terrible it is and how hard she struggles and I've sympathized for her. But she is cruel towards my other family and negatively talks about them to me any chance she gets.

Then when I got older she groups me with my family and says how cruel I am to her when truly I have done nothing wrong. My childhood was very overwhelming to the point where I had to make the decisions myself to choose one family over the other in certain situations and that was hard for me.

Now I am 21 years old and I realized how much that abuse affected me. I cannot make decisions alone, I am constantly insecure about myself and I always try to please my mother no matter what. I care about all of my family because that is an important part of me.

My mother and I are close but every time we talk it's the same situation. She talks about her struggles and all the bills she has to pay, she's patronizing, and misunderstanding with my dad's family. And when I want to talk about my life and certain things I am doing or decided to do, she puts me down or picks a fight with me or doesn't have the time or just doesn't agree at all.
And every time we fight she blames me for the whole thing and blames me for her life being so terrible and goes into victim mode like she has done nothing wrong. Things have evolved since I was a kid but it is all the same.
But I love my mom so much and I don't want to just cut her off. Over the years I've tried to explain to her what she is doing but she later just goes back to the same ways.
How can I get her to be positive? How can I get my life together? Can my mother and I have a true relationship?