I Am The Abusive Boyfriend That Loves My Girlfriend To Bits
by Chris
(Fish Hoek, South Africa)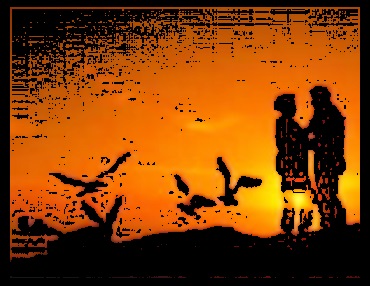 I met my girlfriend in January and was in a motorbike accident in February. Due to several reasons my girlfriend had to leave the house she was renting and I offered her to move in with me.

Due to the fact that we did not really know each other that well we soon ran into problems as she is vegetarian and also both of us were set in our ways. Me being 54, divorced 3 times and she 52 with 2 long term relationships. Both of us are animal lovers and we now have 4 dogs between the two of us.

We both love each other to bits but we do have issues and I am normally the cause of verbal abuse towards her due to the following reasons: I accuse her of not being affectionate and loving as she does not kiss and hug as often as I like. She hardly cooks as her vegetarian meals are mostly salads etc. I also accused her of using me, meaning she lives in my house basically free. And I got the idea that as soon as she meets "Mr. Right" she will drop me.

She is not a big talker and I find it difficult to communicate. When we message each other, it's completely different because then she opens up and show lots of love and kisses, etc. But back home it's not like that. Also I told her that I like her to be verbal when we make love but she said that's what she always used to be.


She also likes to make love in the dark where I prefer the opposite. She told me that I compare her to my previous woman because I always tell her she is not normal.
To summarize, I know I am wrong and we both love each other to bits even though we very different. My dilemma is that if we continue like we are, it will destroy our relationship. I know I am wrong and also me being a drinker does not always help.
I do have anger issues and as hard as I try not to become angry, it just happens impulsively. Then I say the worst things possible to her for which I feel horrible the following day. I am tired of apologizing all the time because it keeps happening! Please help.