Help! Out Of My Mind
by Lauren
(Greensburg, PA)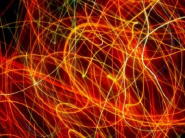 I came to this website and learned a lot of helpful hints and information to help me with my 7 year old.

This morning she grabbed her sister's hand and would not let go, she could have broke her fingers that is how hard she was grabbing her hand. My daughter has been diagnosed with ADHD, OCD and Obediant Defiant Disorder.

We have her on 20 mg of Adderall and nothing seems to be helping. She gets angry and starts to throw things, she hits people and tells everyone what to do. She tells myself and her father that she hates us and she is going to run away.


We are at our wit's end.

Does anyone have any ideas as to what we should be doing next? We can't continue to live like this. Please help.




Response from Dr. DeFoore

Hello Lauren. Thanks for coming back here for help. I'm sorry you and your family are having so much trouble.

I highly recommend that you and your husband try the audio program below. You can listen to free previews right now! Just click the image below…


This program will give you much more help than I can offer you here, so be sure and try it out - no risk, full refund guarantee.
If you have not already done so, please also read my responses to parents
in these stories
. There is a lot of help here for you, and I encourage you to take full advantage of it. That's what it's here for, to help good parents like you to be more successful in taking the best possible care of your children.
Believe in yourself, your husband and your daughter, Lauren. Take some time and picture things working out in a positive way in your mind. This will help you to be more calm, which is very important in dealing with your children.
My very best to you,
Dr. DeFoore
P.S.
If you found this to be helpful, please consider
making a donation
to this site to support our mission to offer as much free help as possible.