Angry Child Equals Angry Adult
by Samantha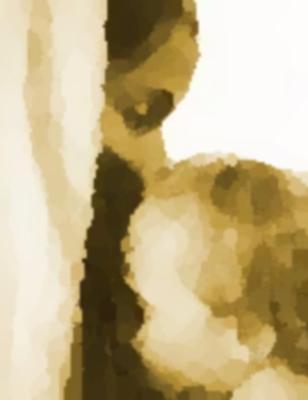 Hello there. Well, I'm new at this. I was just browsing around looking into more info about anger management because of my anger issues that are continuously destroying my life and my relationships.


My name is Samantha, I'm 28 years old and I live in Pennsylvania. My story with anger starts when I was about 8 years old more or less. My mother was in a violent, abusive relationship with a man for close to 10 years. My room was wall to wall with my mother's room at that time and I can remember her screaming and crying for my stepfather to stop but he just wouldn't.

He would come home in a drug induced rage and take it out on her. He would beat her with broom handles and closed fists. I remember she came home with a bloody nose because of a beating that he gave her at his mother's house. As a child for me to witness these things, it was frightening...and not only that, it was infuriating that I was helpless.

I couldn't do anything to protect my mother and I was frustrated that she wouldn't leave him or press charges on him. Then, one day he barged into my room and tried to sexually assault me. My mother and older sister were not home at the time, I don't know how I managed to convince him to leave me alone and get out of my room, but he did.

I told my mother what happened, she confronted him and he denied it. She still stayed with him which caused an immense feeling of anger and resentment towards her for years after it happened. Those feelings put a huge strain on my relationship with my mother once I got into my teens. I became a very angry, bitter and resentful person after that happened.

Now as an adult, I guess that anger that grew in me and festered, is now spilling out into my everyday life and I can't control it. I've lost quite a few meaningful relationships in the past and I'm very close to completely losing the one I am in now. I have mimicked in a way my mother's mistakes.

I have been involved in abusive relationships, as the abusee and the abuser. I can be violent and cruel when I'm under anger. When it subsides, I am in awe and shock of how horrible I can be and the things that I say. I am trying to get help for this, I cannot do this any longer because I am losing all that I care about because of this.

Another thing is that my mother has passed. Ever since, it's an issue that is destroying me little by little.



Response from Dr. DeFoore

Hello Samantha, and thanks for telling your story here. It is clear that you're having some serious problems, but it's also clear that you're a very bright woman with some very good qualities.

First, I want to emphasize that you have very good reasons for your anger, even though you don't like it and want to have better control. It's there for a reason, and that reason must be acknowledged, in order for your emotional healing to take place.

You will find a very detailed step by step process described on this FAQ page. I encourage you to take each of these steps. From what you've described here, it appears to me that this will help you significantly.

This will be a process for you, Samantha, and it probably won't be fast. Take your time, do the exercises, and hang in there. You will start to feel better over time. If possible, I suggest that you also get some counseling to help you.

You can do this, Samantha. The reason you don't like the anger is because it's not who you really are. You are a good person with a good heart, and you will begin acting more and like who you really are, as you go through this healing process.

My very best to you,

Dr. DeFoore

P.S. If you found this to be helpful, please consider making a donation to this site to support our mission to help you become your own best anger management resource.