Abusive Lady
by Kara
(Los Angeles, CA)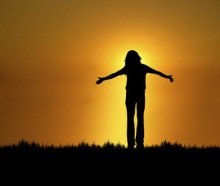 So, here it goes. I'm pretty ashamed of myself in many ways. I grew up in a rather critical home as a kid. My mother would make comments about me watching what I eat ( I was around 11 or 12 and kind of chubby).

My father was abusive toward me. He would slap me in the face when I did something wrong, he choked me and told me I'm going to kill you stupid bitch, this being after I slapped him because I got scared when he started banging on my door. He used to tell me to open the door or he would break it. He removed the door handle on my door a couple of times.


He would hit me then unplug the phone lines so I couldn't call for help. I would try to run away, I told friends at school but no one thought anything of it or wanted to be involved. I guess maybe he was abused as a kid by his mom and that's why he treated me this way.

I know find myself repeating the same behavior with my boyfriends. My father was controlling. I know he is a good guy but secretly I hate him. I feel like he may be saying things to my mom about her looks.

I am so critical with myself now, I hate everything about myself. I criticize what I eat daily, if I don't exercise I feel like I'll get fat and guys won't like me. I smoke cigarettes to deal with the stress and hate myself for it.

I feel like a slut if I have sex and enjoy it. (I''m
24.) I've slept with random people to try and make myself feel better and now I have HPV. I have repeated abusive and controlling behaviors with my boyfriends. I hit them, break their possessions, get pissed if they have friends, and criticize everything they do.

I feel like I can't make friends because I am so paranoid that they won't like me. I'm socially awkward. I just recently lost the love of my life and I have no idea how to get him back. I miss him so much, but he couldn't take the abuse anymore. He would flinch on occasion thinking I would hit him.

I have such rage in my heart. I want to tell my father that I never want to talk to him again but I feel like in a way it wasn't his fault because he was abused by his mom. All of his siblings have problems, his brother was an alcoholic, his sister has fibromyalgia which I read can result from abuse. I don't know what to do.

I want my ex back so badly, these behaviors aren't really me. I remember on prom night my dad said aren't you going to put on lipstick or something? I also was in a car accident in high school, when he came to the hospital he showed me his teeth and said you know you're ruining my dinner. It was valentine's day.

I hold onto all this hate in my heart and every time I talk to my mom about it she yells at him and he will message me saying that he doesn't know what I am talking about and that I'm causing problems for their relationship. They are still together. She said she wishes sometimes she would have left but that she wanted us to stay a family.

How do I get my ex back? How can I fix things with him, he's my dream guy but I was so critical and harsh with him like I am myself. I know there was no excuse for my actions, but could it be because of my past with my father?
I have hit other boyfriends too and not one of them talk to me anymore.

I've tried to kill myself. I tell my mom, and she says, why are you doing that? That's about it. I think she blames me secretly too, like my dad is convincing her that I'm the problem. I have no self esteem!

I get jealous of other people, and am controlling. I moved away from my family hoping things would go away but it's only gotten worse. My parents haven't visited me in 5 years. My other siblings weren't hurt as bad as me, but my sister I know has self esteem issues and so does my brother. He was once outgoing and smiled, now he barely talks and hides in his room and plays video games. My parents neglect him, yell at him to shut up, etc. All they care about is money.

When I would go to visit them from across the country, they would leave me at home and would go car shopping! Help, what do I say to my dad without hurting their marriage? How do I get my ex to realize all the pain I've been through and the things I did and said weren't really me?

I remember my father would throw away cds I liked because he didn't like them or would tell me to change if he didn't agree with what I was wearing. Please help, I'm so lost and hurt and have no one to turn to. Should I get my brother out of the house? He still lives with them. Help!




Response from Dr. DeFoore

Hello Kara, and thanks for telling your story here. I can tell that you're a good person, and you want a good life. I will try to help.

First, read this FAQ page to understand and heal your anger.

Your father's abuse as a child in no way excuses his treatment of you. Many people are abused as children and become good parents. He is responsible for his actions, as you are responsible for yours. Read this page on child abuse to understand and heal this.

Believe in yourself, Kara. Focus on the goodness in your heart, and create a new way of being in the world based on who you really are inside.

You can do this.

My very best to you,

Dr. DeFoore

P.S. If you found this to be helpful, please consider making a donation to this site to support our mission to help you become your own best anger management resource.

P.P.S. If you got something of value here, we would also greatly appreciate it if you would click the "Like" button at the top left corner of this page.