Violent Past Affecting My Present?
by Anonymous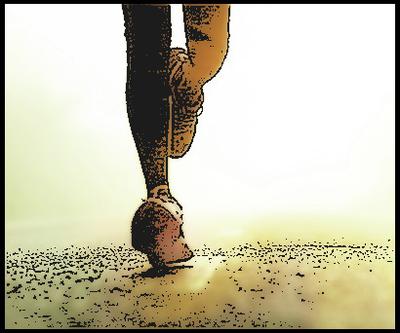 I was raised in a violent home with domestic abuse against me by my father and mother. I do also remember some abuse between my parents.

The hitting was very extreme, my father hitting me in the shower with a stick and my mother banging my head to the floor or the fridge are just some of my memories.

And then there were the emotional abuse as well, mostly from my mother towards me. Anyway, at that time I remember my father telling me that he believed my mother was mentally ill. At the age of 14, they divorced and I moved from home. I got involved in my studies, became a good student and travelled the world.

I didn't realize how my childhood had affected me, but was more sad about the fact that I felt lonely as my parents had stopped talking to me. At the University I met this amazing guy, we got married this year after 9 years of relationship and I am today 38 weeks pregnant.

I have been in and out of therapy all my life, and been two years in serious weekly therapy. He also went to therapy as he verbally abused me during our first years, and recently just changed. However, we got into a fight three days ago where I felt he was trying to control me and I felt that I was getting angrier.

At one point he took my arms hard and shook me and I responded by scratching his shoulder and chest. This is what I remember. Today he told me I also got him twice and kicked him.

Me acting this way has happened two times before in our relationship. Otherwise, my normal arguing reactions are about leaving home, packing my stuff, closing myself in the bathroom or screaming.

I realized today that my behavior is very horrible. And we have a baby coming in two weeks. How did I come to this point? Now I just feel so ashamed and bad that I think the best solution is to leave my husband and let him live a happy life.
He also told me today that he thinks I am mentally ill, just as my father told me about my mother back then.
I hate this. The only thing I do since years back is to read self-help books, meditate, running, yoga, therapy and to be honest it just feels as things have gotten worse than ever.
What should I do?