Sport Advantages
by Justin Strauss
(ohio)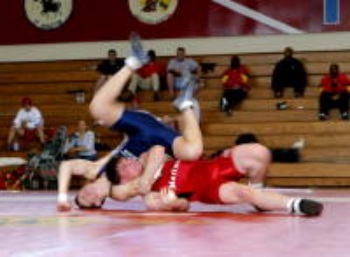 I was a state wrestler all through high school. I put myself through extreme diets and rough exercise. My only meaning in life was to wrestle. The District finals tournament was taking place and I was wrestling my second to last match. This was the one I had to win to go for first and second place.

The match got into the second period before my mishap happened. He shot in for a single leg take down and I tried to counter by going to my hip and rolling through. It didn't work. My hand got caught on his singlet and it snapped my wrist. The referee heard the snap and called a break. I went to the trainer with my hand hanging there. He told me it was definitely broken. I felt like my world had crashed and broken with my wrist.

My coach looked at me and told me that it was completely up to me if I continued or not. I had my chance to finish this tournament and I was going to take it. They taped me up and sent back out to the ring. My opponent knew that it was hurt so he constantly was grabbing and twisting my wrist. I was so furious that the pain did not bother me. Instead, I used my anger to help me push through the overtime round that we had to go through.

My anger helped me to try harder even when my body and mind wanted to give up. While he was satisfied with the fact that he broke my wrist, I was angered by him thinking he had beaten me then. I took my anger and used it on him the only way I could. To win the match.
Join in and write your own page! It's easy to do. How? Simply click here to return to Stories About How Anger Has Helped.
Forgiving An Angry And Hostile Nephew
by Ronald
(Los Angeles, California)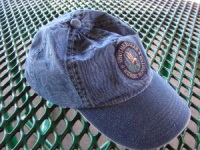 My nephew recently told me that he wanted to kill me for no apparent reason, after getting home conducting a job search as recommend by my case manager. I was remaining on general relief which is of course against my moral belief.

The incident came about when I was greeting my family after a few moments of interacting with them. I told my little niece that I would tap her on her hand, if she bothered my cap. I didn't want her to catch any germs that would make her sick and that would cause my nephew to snap on me.

I wanted to retaliate but I had to get a grip and maintain my composure. So I just had to walk away because I was like a pressure cooker ready to explode and had to suppress my emotion down and deal with the situation and a more positive way. So I just went in my bedroom and turned on a Christian television to ease my troubled mind.

But that was as far as I allowed the situation to get out of hand. Praise the lord God almighty, because I probably would have killed him back in the day when I was very devilish. So I ask him to forgive me if I offended him, because I have already forgiven him for behaving hostile toward me.

Join in and write your own page! It's easy to do. How? Simply click here to return to Stories About How Anger Has Helped.