PTSD After Emotional/verbal Abuse?
by Angel
(Tampa, Fl)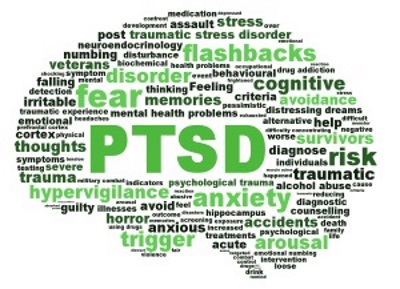 My boyfriend and I were friends who began a sexually exclusive but not committed friends-with-benefits relationship. About six months into this, he needed a place to stay for a month or two and so he came to my home. Very shortly after he lost his job. Not long after that his car broke down as well.

He became someone else for a while, and he basically criticized everything there is about me on a regular basis. He was rude and used things I shared against me, and he spoke in the most derisive tone I've ever been spoken to in. Eventually he found work again and I stopped seeing that nasty side to him on a regular basis. Our relationship became a committed one after some time, and that's where we are today.

I am feeling like I'm always walking on eggshells, trying to predict what will set him off although the messages are so mixed that I never really know, and seeing put downs in everything he says or doesn't say. I've been really thinking that this is him being an ass...but I am recognizing now that I am so reactive that I really may be exacerbating the situation with my constant anxiety.

I mean I get what's happened here...my idea of who he sees when he see me is formed from all those crappy things he said to me. So (to me) when he sees me he sees this awful person, so of course I'm always on edge.

He doesn't criticize me like that anymore, but he does still have some anger issues. When his feelings are hurt, he seems unable to just say that and he reacts with anger. Nothing physical ever, but this verbal stream of everything wrong with our relationship just comes out when I've hurt him-usually inadvertently because we interpret things differently a lot.
It's difficult for me to respond in a way that doesn't escalate the situation when this happens because I'm just right back in that environment where literally everything about me was wrong.
I don't feel I'm being abused anymore, although I do think we both need some professional help-him for learning how to express disappointment or hurt feelings directly instead of steamrolling our whole relationship like there's nothing good about it, and me for healing this trauma I incurred as a result of his pain.
To complicate matters on my end, I also lost my 21 year old son to an overdose two years ago, and I had a miscarriage about a year ago. He was a great support through losing my son, but the miscarriage has created division between us.
He's a good man, and I do know he loves me, but I feel like I'm trapped in this fear response. I have anxiety all the time anticipating something bad happening-and my behavior when I'm like this tends to actually create the environment for negative interactions.
I have healed enough to recognize my own role-and I am aware that the only control I have here is over myself. Do you think it's possible to heal this damage and this relationship? And is there any work I can do on my own to help my mind let go of the pain it seems to be clinging to like armor or something?