Now Available! Dr. DeFoore's New Book GOODFINDING
My Twin Brother Has Major Anger Problems
by Andrew
(United Kingdom)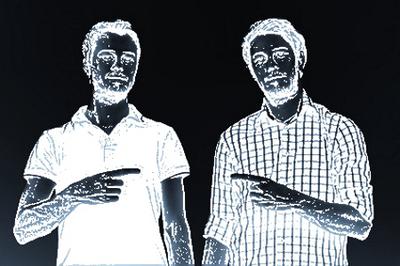 I'm a 14 year old ordinary, typical teenager and I have a twin brother who has had anger management issues for years now.


He has been kicked out of high school until he turns 15 years of age, because of a rampage he had. He has also got in trouble many times in the past few years from the point of nearly strangling a student to death at one point. He has progressed to becoming an aggressive young man.

He gets easily angry over anything, and then gets aggressive to anybody that's around. I do tell him to calm down, but he has attempted to pin me down a few times. This happened a few weeks ago.

He is currently in a school which is meant to help him, but it is not doing anything for him, at all.

I also get the blame for his actions a lot, which is expected for a pair of twins. Most people know me as a nice individual, but at times I do have breakdowns when I am alone. Luckily I know how to deal with it.

His anger is affecting me, our friends and also our family. Are you able to help with this situation with a few tips?

Thanks again for your help.