Lost And Confused
by Anonymous
(Asia)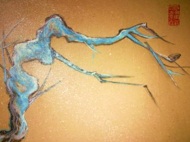 I have been in a relationship with my husband for 2 years now. I had a previous relationship with him 23 years ago but things did not work out because of lack of commitment on his part. Prior to us getting back together again, he had gone through a divorce. I had constantly asked him if he was on the rebound at that time, but he keeps denying it and said that he loves me and therefore, wants a commitment. I believed him.

In the course of our 2 year relationship, it's been nothing but verbal and mental abuse. I thought he had matured considering he had skin cancer 7 years ago but is ok now. I believed that he had learned to value the importance of life. I felt that he regretted our marriage and was embarrassed to be in this relationship because of his friends, who were constantly telling him that he was stupid getting married again, considering he had to pay out with his ex wife.


These friends are mainly single older men in their late 60s who resented their past, have no respect for women and all they do is sit on the beach each evening drinking, which my husband does too. I know that they are his support group, and I do not condone that, but it has affected our relationship in a sense that he has been influenced by the thought that he could have stayed single, there was no need to rent a house, support me, when life could be much more simpler. Their motto is, "a prostitute would be alot cheaper than a wife."

Over the course of the relationship, he made me feel that all he was doing was for my benefit and when he came home each evening, he kept asking me to repeat after him, how lucky I am. My husband is incapable of talking to me like an equal. He talks to me like a child. We do not share anything in this relationship and he is insistent that I like his friends, which is the whole basis of my arguments with him.

Well, the camel broke its back when he started to get physical with me. This took place a month ago. I had gone to the police, but since there was no witness, they just wanted to call him in as a witness, so I cancelled the report. I could not stand the thought of him laughing at me, denying that he hit me. I have lost all trust in him.

I left the house for 5 days during this period and had made my mind up that although, yes, I have a beautiful life where I am able to pursue my dreams (which is to paint), I am paying a heavy price.

I feel that both my mental and physical health are deteriorating. I decided to talk to him and basically told him that we need to face the truth, i.e. this relationship is not working. I am grateful for the life he has given me and I am sad that I have to move on but the fights outweigh this. He on the other hand has a fear of loneliness which he needs to overcome.

Throughout the 2 years, I have been thrown out of the house, and I have put up with him going into a spiral which takes him at least 3 days to a week to come out of. And the smallest issue would always turn into him wanting a divorce. I have tried to contain this marriage but now I feel that he has lost me to some degree.

He now tells me that he doesn't want a divorce, but I sense that he is just a little boy (although he is 57) who is lost. He has not apologized for his actions and will not, as he says, since I have a part to play in it as well.

The issue we have is lack of communication. We fight like little children. We attended counseling once and the counselor gave us some dialogue sheets to go by when we have an argument. It worked, but my husband refused to continue as it's all too much work for him. I have lost that sheet and trying frantically to find it, because it was an ultimatum used on him, if he wants to make things right.

He has agreed to doing this. Would you by chance have a special dialogue to guide us so that we do not get caught up in a spiral of past hurts and resentments? We need to learn to focus on solving an issue and letting it go without digging up the past and lose focus of the reason why we fought.

I am willing to give my husband a last chance, but I still feel the anger and resentment. I find it hard to communicate with him. We do not talk much and when and if we do, its very shallow with a big knot in my stomach. I am sure he is feeling the same.

I know that we are only responsible for our own thinking and actions but I can't seem to get past the anger and resentment.

I appreciate your kind advice.

Response from Dr. DeFoore

Hello, and thank you for telling your story here. You are apparently an intelligent woman, who sees things as they are. I will try to help you, but first I want you to consider some things:

1) You cannot have a healthy adult relationship with someone who "is a little boy" and how does not respect you. This is exactly how you describe your husband.

2) It sounds like he also might be an alcoholic. If that's the case, you will not be successful with anything you try to do until he deals with that problem.

3) You are also in an abusive relationship, and you need to carefully consider your options.

4) I will give you a link to the dialogue process you requested, but if your husband does not participate or follow through, you might want to seriously consider ending the relationship. As you say, it is taking a toll on you mentally and physically. If you don't take care of yourself, no one will.

You will find the communication dialogue on this page. These tools are powerful, but like any tools, they only work if you use them. Feel free to copy them off the web page.

Believe in yourself, and put yourself first. Nothing is worth sacrificing your own well being.

My very best to you,

Dr. DeFoore

P.S. If you found this to be helpful, please consider making a donation to this site to support our mission to help you become your own best anger management resource.

P.P.S. If you got something of value here, we would also greatly appreciate it if you would click the "Like" button at the top left corner of this page.