Getting So Mad And Angry That I Hit Things And Hurt The Ones Around Me Emotionaly
by Nicholas
(Rio Vista, Texas)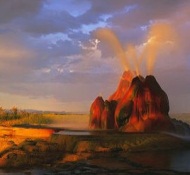 My wife and I have been married for 10 months now. I own my own business and I love it. I get mad at her for the smallest things and I take it out on her or my 12 year old son.

I deal with a lot of things in my business. On October 23, 2010, I got into a fight with my wife and it got out of hand. Instead of hitting her I hit the fridge and broke my pinky finger. I also put my 12 gauge shotgun to my chin and threatened to pull the trigger. I wasn't going to do it because I thought about my family.


This is the first time I did this. I have had a bad past year with the fact of losing my father that was also my best friend besides my mother. I don't want to end my life and I don't know why I even did it. My neighbor now has the gun locked up in his gun safe. I am writing you to ask for some advice and see what I can do to help myself and things my family can do to help me as well. I don't make a lot of money with my business due to the fact that it is just 4 months old.

I need help and cannot afford to pay a Dr. and see them because of my busy schedule. What do I need to do?

Response from Dr. DeFoore

Hello Nicholas, and thanks for telling your story here. You are wise to ask for help at this point. Your recent behavior is, to say the least very serious. You say you don't know why you did it--you need to know. I will try to help.

First of all, I suggest you take a look at this information on grieving and go through the steps described there. A lot of people don't realize that unresolved grief can cause anger problems, or add to existing ones. This is an important step. If you are not willing to do this part, the other steps I recommend may not help you. Grieving over the loss of your father is absolutely essential for managing your anger and preventing the types of problems you've been having.

Regardless of what you've been through, or how demanding your business is, there is no excuse for being taking your anger out on your wife and her son. I suggest you take this step to heal and control your anger:

Do the three-part journaling process described on this page.

You are totally responsible for your emotions and your actions, Nicholas. If your mom (and before he passed, your dad) are your best friends, then you may have some growing up to do.

Believe in yourself, Nicholas, and protect your family from your anger. Do this work, so that you can be the good man you really are.

My very best to you,

Dr. DeFoore

P.S. If you found this to be helpful, please consider making a donation to this site to support our mission to help you become your own best anger management resource.

P.P.S. If you got something of value here, we would also greatly appreciate it if you would click the "Like" button at the top left corner of this page.