Can We Make This Work?
by Anonymous
(Earth)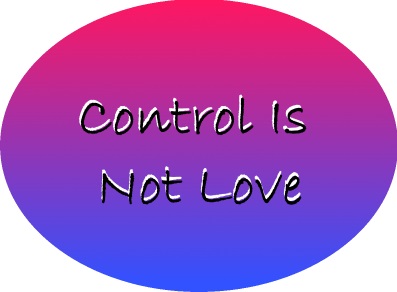 Hello, I'm a twenty-one year old girl with a relationship. This is how it goes.

Two years ago I met my fiancé. We'll call him Guy. Now Guy was really sweet. He told me sweet things and we went for long walks and went out on dates and he made me feel wanted and desirable. We were dating, and he was my first serious relationship. I couldn't have been happier.

Guy was my fourth boyfriend. My first two lasted a weekend, the latter of which tried to get me to do drugs with him after I broke it off. My third was a year younger than I, but was also a cheater and we lasted a month. He's gay now.

Guy was the first person who didn't treat me like I was fragile, which was nice because I like to think I'm pretty tough. But soon this became a problem, we'll get to that soon. I had commitment issues. I was afraid that I wasn't capable of loving or being loved. In fact, I was pretty logical, paying little heed to my emotions.

Due to this our relationship had a rocky start. We were off and on for several months. Finally we got tired of the indecision and decided to just be together. For good. I took this very seriously. When we said let's do this and make it happen and make it work, I did.

But soon we started fighting. A lot of it was about trust. Guy would call me in the morning to make sure I got up for work. It started out sweet, but it soon became clear that he didn't trust me to get up for work on my own. Soon enough our fights turned into shouting matches, and eventually he started hitting me.

I knew it was wrong and that I should leave, but I had a few reasons that I stayed. One was that I gave him my word that I'd stay and my integrity was very important to me. I also saw him break down a lot because he truly wanted to stop. Finally, and probably the stupidest reason was that I loved him, despite the abuse.

We worked a lot on our relationship and eventually the abuse subsided. There are occasional times where one of us will throw something at the other and very fewer times when he will push me or grab me hard. I really feel like it's a challenge that we are overcoming.

In February, after getting my parents approval, Guy proposed to me. We planned the wedding for April the next year. Now, with the wedding less than four months away, we've discovered the underlying issue of the abuse in his desire to control me.

I'm scared to go into a marriage right now and my parents have voiced their opinions as well, which align with mine. I have reached a point where I kind of want to give up. I don't know if this is worth fighting through and I don't know if it's worth trying to convince my parents things are getting better.
I don't know if we can make this work anymore, although I want it to and he does too. We're postponing the wedding and going to try to visit some more premarital counselors and do more premarital programs, but I'm still finding myself feeling like this is the beginning of the end.
I feel like I've lost faith in us and like I'm giving us up, which hurts. I don't want to be done, but I'm also out of energy and afraid that this time we won't be able to fix it.
So I guess I'm looking for hope. I guess I'm looking for someone to tell me that this can be possible and that it can work. I want to make it happen, but I feel like nobody else has faith in us, and it's exhausting to be the lone torch bearer for so long.
Are there couples that survive abuse and control and break free? Is it even possible to have a healthy relationship come from one that is clearly not? We both know it needs to change, but we're young and counselling costs so much and we are afraid to be unable to afford rent because we need help but we know we need help or we will never be better.
Thanks for listening and hopefully you can help a little.