Now Available! Dr. DeFoore's New Book GOODFINDING
Can I Ever Change And Fix My Abusive Attitude For Good?
by Marc
(London, UK)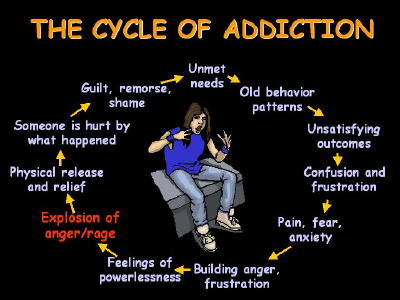 Cycle Of Abuse


I can be an angry person and abusive toward the people I love the most. My wife is fantastic and my children are amazing but I criticized them and hurt them emotionally on occasions.

Lately, I have been increasingly tyrannical to my children and my wife — which I generally notice, but I found it hard to apologize or correct my behavior.

My wife and children left me a few days ago. I am now forbidden to see and interact with them. I got issued an urgent "Non Molestation Order," which forbids any contacts between us. And, I will have to leave the family home.

After hours of agony, I generally now feel a sense of relief. What my wife did is very harsh but I don't think I would have been able to recognize my problem and be able to accept it if she did not throw it at me like that.

Over the years she generally has not been communicative of my excess and like most couples we have issues that need ironing out, but clearly, my behaviors are the main issue.

The books on the subject that she left behind seem to imply that men cannot change. Is that right? I am also worried that she may not think I can change.

I intend to get professional help and work on this hard. But can I ever change and fix my attitude for good, and return to be the good father and husband that they deserve?